Golf: Machynys added as 2017 Senior Open qualifying venue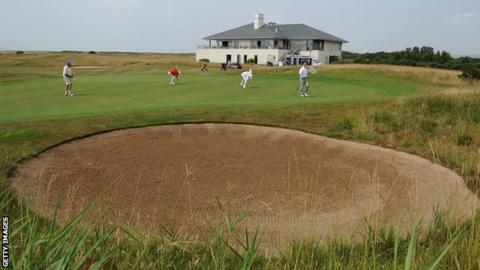 sMachynys golf course in Llanelli has been added to the venues for Monday qualifying ahead of the 2017 Senior Open championship in Royal Porthcawl.
The Nicklaus-designed course will host qualifying along with Ashburnham, Pyle & Kenfig and Southerndown on 24 July.
The latter three course were all used for qualifying the last time the Senior Open was in Porthcawl in 2014.
The 2014 title winner Bernhard Langer is due to return next year along with eight-times major winner Tom Watson.
A total of 38 qualifying spots were were available for qualifiers in 2016, in addition to the 106 players who were exempt from qualifying.
Next year's Senior Open runs from 27-30 July.