Netball: Wales thrash Ireland in World Cup qualifier
Last updated on .From the section Wales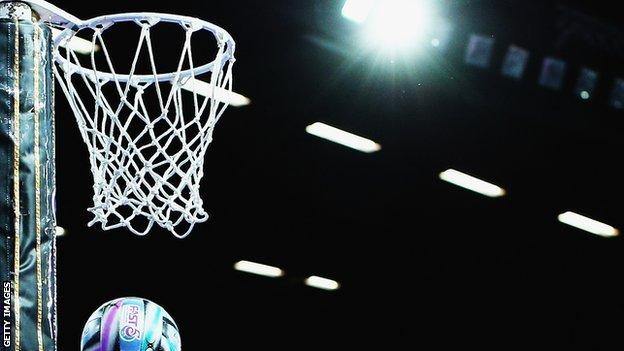 Wales opened this weekend's World Cup qualifiers with a superb 74-15 victory over Ireland in Cardiff.
The hosts proved far too strong for the Irish as they look to book their place at the 2015 Sydney Netball World Cup.
Two qualifying places are available in the four-team tournament in Cardiff between Wales, Ireland, Scotland and Northern Ireland.
"Our aim is to take three wins from this tournament and nothing less," said Wales captain Suzy Drane.
"We need to qualify for Sydney 2015 and going into the [2014] Commonwealth Games, this is the kind of competition that we want to be playing more often."