Welsh Sports Personality of the Year 2013: Aled Sion Davies profile
Last updated on .From the section Wales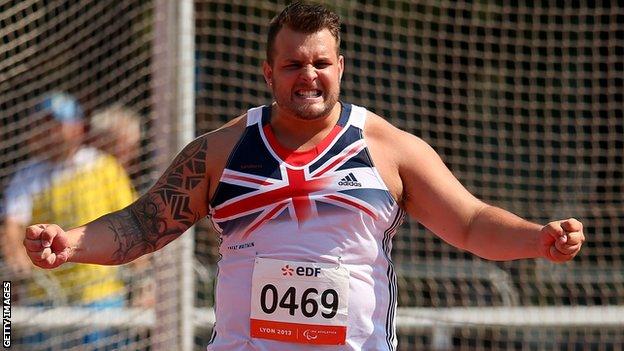 2013 proved to be another golden year for Aled Sion Davies, establishing himself as one of the best Paralympic athletes in the world.
Despite a memorable 2012 and the accolades and attention which followed, Davies did not allow the fame to go to his head and achieved further success.
He was the world number one and had not lost a competition he had entered going into the IPC Athletics World Championships in Lyon in July.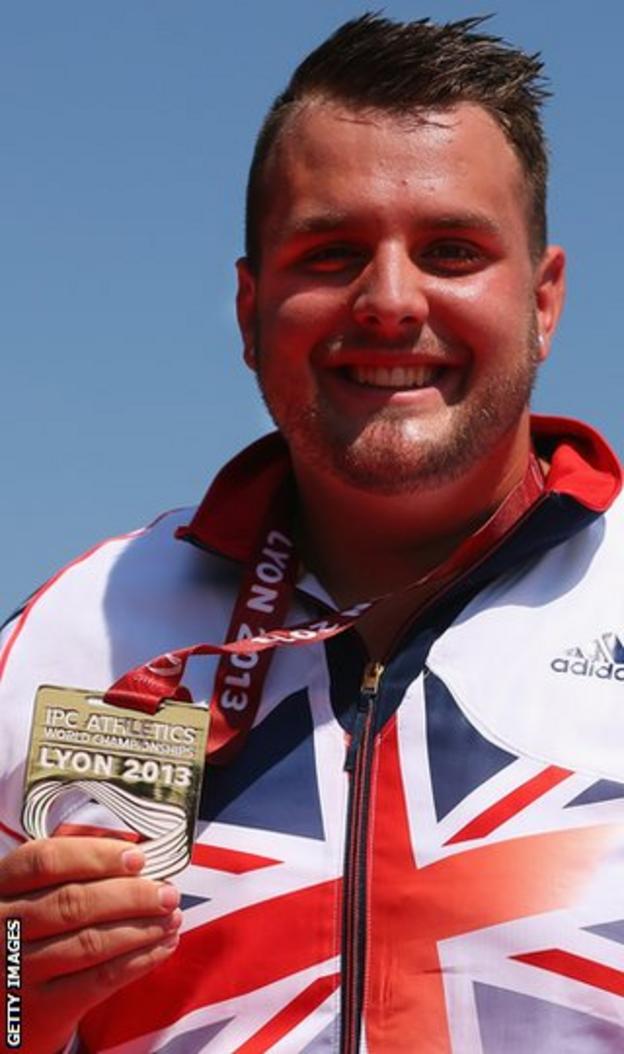 He set a new world record to win the F42 shot putt with a best of 14.71m - beating the old mark of 14.43m before turning his attention to the discus, his favoured event.
Things had not started too well for Davies in the discus event at the Parilly Stadium.
Early on he had been out of sorts with fouls in his first two rounds before regaining his composure and threw one of the biggest throws of his life - 47.62m in the final round - to win by over six metres.
"It sounds surreal," Davies said when asked what it was like to be a double world champion.
"I didn't make it easy for myself. But to come away as a double world champion is a good week's work."
Days after his double gold in Lyon, Davies set a new stadium record in winning the shot during the Anniversary Games at London's Olympic Stadium.
Davies was unstoppable but his year was not without its setbacks.
He was devastated when in July the International Paralympic Committee announced that the F42 discus event - in which he won gold in 2012 - would not be included on the schedule for Rio in 2016.
It was a decision that left him "angry and frustrated" but showing the same determination which has seen him succeed on the athletics field, Davies is trying to get the IPC to reverse its decision.
"All I can do now is fight my corner and hopefully I can get a lot of people behind me to support me and make the IPC realise they are throwing away a good event," Davies said.
With the Commonwealth Games in Glasgow and Swansea hosting the IPC Athletics European Championships in August, Davies has a busy 2014 ahead.