Welsh golf 'fading away', says Ian Woosnam
By James Pontin
BBC Wales Sport
Last updated on .From the section Wales29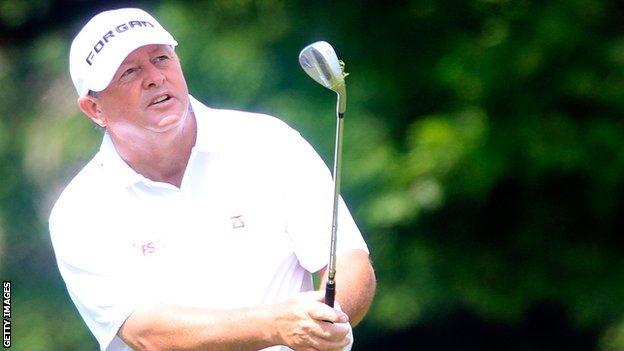 Ian Woosnam claims golf is "fading away" in Wales since the nation hosted the 2010 Ryder Cup at Newport's Celtic Manor resort.
The 1991 Masters champion says he is worried at the lack of Welsh talent on the European Tour.
"It would be nice to get the government to back it [golf] and get youngsters to win a major tournament," he said.
But the Welsh Government say they disagree totally and are continuing to invest in the game.
Speaking as the Wales Senior Open begins in Porthcawl, Woosnam, 55, outlined his desire to see more young Welsh players win on a world stage.
"We're trying to advertise golf in Wales, but need players out there.
Wales has just two players on the European Tour - Jamie Donaldson and Phil Price - with Donaldson the only Welshman in the world's Top 100.
In 2012, Rhys Davies, a winner on the tour in 2010, and Bradley Dredge, lost their tour cards and with it their ability to play on the big stage.
Price, a Ryder Cup winner in 2002 has not won a tournament since the 2003 European Open while another veteran, Stephen Dodd relies on a medical exemption to play in Tour events.
"We used to have five, six or seven players on the tour," Welshman Woosnam said.
"It's just fading away again so we need to get some sort of infrastructure in place to get the players playing.
"We need to get youngsters playing golf in schools; need to set up better academies. If we want to win more majors then we need to look at somewhere like Sweden.
"They have great infrastructures in place - if they can do it, why can't we?"
Wales was the host nation for the 2010 Ryder Cup when the Celtic Manor provided the back drop for Colin Montgomerie's European team to secure a 14½ to 13½ win over the United States.
As a result of golf's biggest showpiece coming to the Wales, Golf Development Wales - the development arm of the Golf Union of Wales - was set up with the remit Woosnam is calling for.
Around 200,000 people in Wales have had the chance to try golf thanks to the Ryder Cup with 5,000 newly-trained volunteers involved a club level and 38 new facilities around Wales.
"We were set up because of the Ryder Cup bid in 2002 and have carried on working hard to make a difference to Welsh golf," said Hannah Fitzpatrick, director of development for the Golf Union of Wales.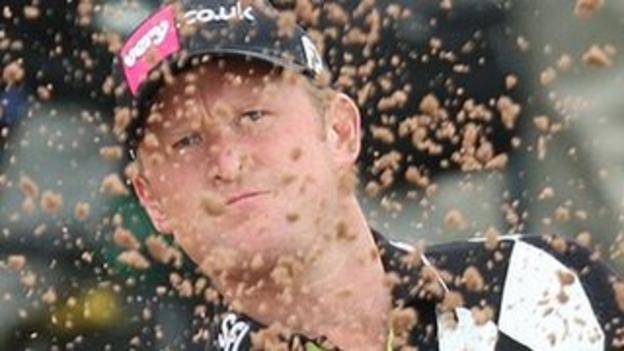 "The year after the Ryder Cup saw a rise of 10,000 people in schemes as a result of increased funding to run more Start Beginners Golfing Schemes at clubs as well as an increase in schoolchildren taking part in Dragon Sport Tri-Golf and 5x60 Golf Xtreme.
"These examples all show how big a change there has been for Welsh golf at grassroots level.
"That impact may not always grab the headlines compared with the top stars in the Ryder Cup, but if those stars had not competed in Wales then very little or none of this would have happened.
"Hosting the Ryder Cup brought about a sea change in Welsh golf and will continue to do so for many years."
A Welsh Government spokesperson said in addition to the support at grassroots level, they also continued to back major tournaments and pointed to Wales hosting its first Major in 2014 when the Senior Open Championship comes to Royal Porthcawl Golf Club.
At an amateur level, Wales' Rhys Pugh won 2012's prestigious European amateur stroke-play title, while Tim Harry, 15, became the youngest winner of the Duncan Putter event.
Amy Boulden won the Ladies Welsh Open with Chloe Williams winning team golf and individual bronze at the Australian Youth Olympics.
But making the next step worries Woosnam.
"It's very expensive to play at a professional level," he said.
"If the youngsters haven't got the backing they're going to fall… and then lose interest in the game.
"I used to drive around in a caravan, but now it's flying around the world. You need around £3,000 a week to play golf.
"I know guys who have had to give it up as they haven't got the money to play."