Superleague netball: Celtic Dragons v Surrey Storm
Last updated on .From the section Wales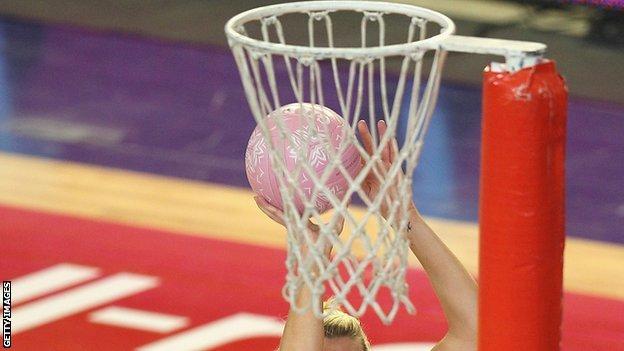 Celtic Dragons take on Surrey Storm in front of a sell out crowd at The Sport Wales Centre in Cardiff on Thursday hoping to boost their play-off chances.
Currently fourth in the Superleague it is a match the Dragons need to win to bid for a place in the top tier play offs.
Last season the Dragons missed out on a top tier place by 0.02 of a goal average.
"It's a great position to be in," said Dragons coach Melissa Hyndman.
"It's a must win which [and] I like that sort of challenge.
"Not only do we have to win but we have to win by some good points."
Dragons' hopes of a place in 2013 Superleague's 'Super-Split' have been given boosts by wins over Loughborough Lightning (76-34) and Yorkshire Jets (66-57).