BBC commentator Idwal Robling, 84, dies
Last updated on .From the section Wales
Former BBC football commentator Idwal Robling has died at the age of 84 following a short illness.
Robling's commentating career began on the radio with BBC Wales in the 1960s.
But his big break came in 1969 when he won a competition to be part of the BBC commentary team for the 1970 World Cup, beating Ian St John in the final round.
Robling was a highly respected amateur footballer and was selected in the Great Britain squad for the 1952 Olympic Games in Helsinki.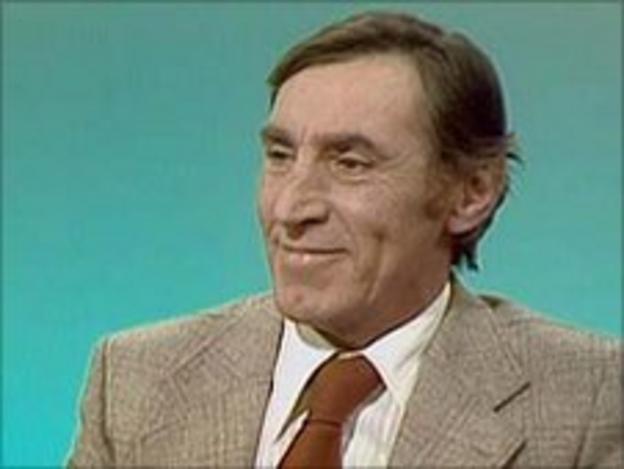 He captained the Welsh Amateur team on several occasions and spent many seasons playing for Lovell's Athletic in Newport.
Robling commentated on some of Welsh football's most celebrated matches, including Cardiff City's 1-0 victory over Real Madrid in the European Cup Winners Cup quarter-final, first leg in 1971.
He also covered baseball, rugby league and boxing, and was a presenter on the BBC's Sports Line Up and Sportfolio in the 1970s and 1980s.
Over recent years, Robling had been part of the production teams for BBC Wales' rugby programmes Scrum V and Y Clwb Rygbi.
"Idwal Robling graced BBC Wales Sport for over 40 years, on and off screen - a remarkable spell - and never once strayed from the high standards he set himself," said BBC Wales Head of Sport Geoff Williams.
"An inspiration to us all, he will be greatly missed by us, and we send our condolences to his family."
Robling is survived by his wife, Hazel, and their three children.
His grandson, Lewis Robling, plays for Newport and Newport Gwent Dragons rugby union teams and is playing for Wales Under-20 in the IRB Junior World Championship this June.