BBC Sport - Triathlon World Series: Hamburg highlights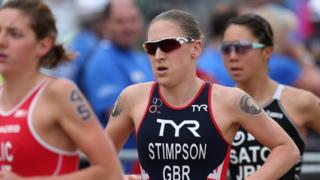 Triathlon World Series: Hamburg highlights
Jonathan Edwards presents highlights of the seventh round of the 2016 World Triathlon Series from Hamburg.
Jodie Stimpson heads the British challenge as she competes for her first world title. Commentary by Matt Chilton and Annie Emmerson.
This is a live BBC Two stream starting at 12:30.
Available to UK users only.