Gabriella Taylor: British tennis player looks forward to breaking into top 200
Last updated on .From the section Tennis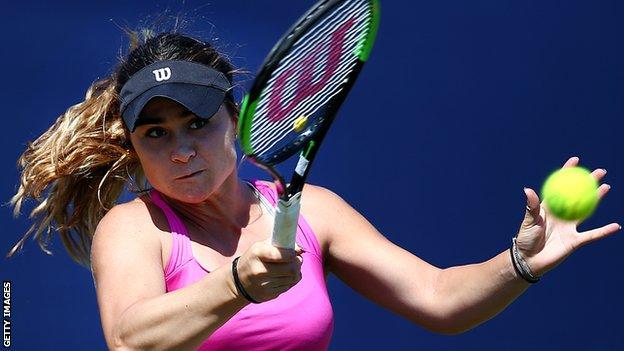 Britain's Gabriella Taylor is set to break into the world's top 200 for the first time days before her 20th birthday after a strong start to 2018.
Taylor has won three of her last four tournaments on the International Tennis Federation (ITF) circuit.
Coaches Xavier Budo and David Sunyer have been working with the 19-year-old, from Southampton, since November.
"They've helped change my mindset," Taylor told BBC Radio Solent. "That's helped me both on and off the court."
Budo previously guided Spain's Carla Suarez Navarro to the world's top 10 in early 2016.
Taylor has enjoyed tournament victories either side of Christmas in Perth, Launceston and Mumbai since working with him.
"It's been an absolutely great start to the year," she said. "We've all clicked together as a team.
"They've shown me that at the end of the day, it's not all about winning or losing, but taking the positives from every match and focusing on your future goals and game plans."
Taylor unexpectedly made headlines when a mystery illness forced her to withdraw from the girls' singles at Wimbledon in July 2016.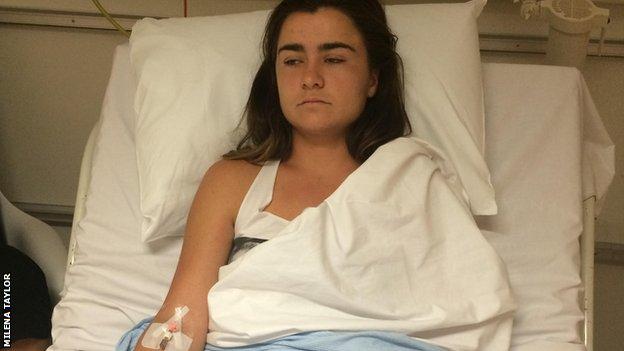 She spent four days in intensive care at Southampton General Hospital as claims she had been poisoned were investigated by Scotland Yard.
"Now that's in the past, I try not to think about it and just move on," Taylor said. "It did take it out of me for a couple of months when it happened.
"Last season, I also missed two months at the end of the grass court season with glandular fever, so it's great to be back out on the court playing the game I love."