LTA report: British tennis body 'not satisfied' with gender pay gap
Last updated on .From the section Tennis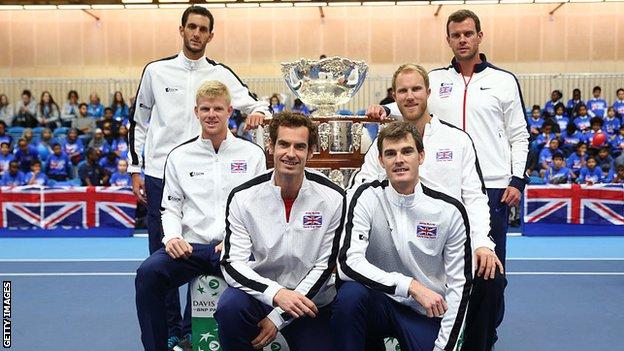 The Lawn Tennis Association (LTA) says it pays both sexes equally for like-for-like roles, but it is "not satisfied" with its gender pay gap.
In a report based on 2017 findings, it reveals there is a 31% difference between the mean average pay of men and women at the organisation, as a result of more men in senior positions.
"We have work to do in closing this gap," British tennis' body said.
UK Sport told governing bodies to bring in more women or lose public funding.
The LTA's report, which by law was mandatory, also states that 87% of its male staff received a bonus, compared to 74% of women.
It partly attributed the gender bonus gap to the bonuses paid out after Great Britain won the Davis Cup in 2015.
It added: "Our lack of diversity and gender imbalance, particularly at senior levels of our organisation, is something we want to address.
"We have a clear gender imbalance in our very senior roles, at the top of our salary grades.
"And while women are under-represented at the highest level, a higher number of our lower-paid roles are undertaken by women as we offer better and more transparent flexible part-time positions at the lower levels."