Juan Martin del Potro to miss Australian Open due to fitness concerns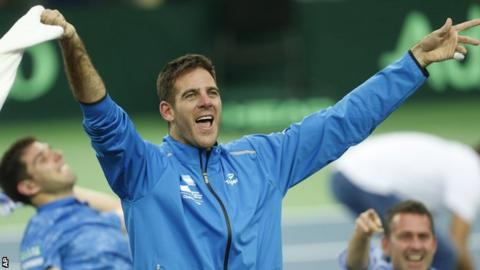 Olympic silver medallist Juan Martin del Potro will miss the Australian Open next month and the Auckland Classic in New Zealand due to fitness concerns.
The 28-year-old has struggled with wrist problems since reaching a career-high fourth in the world in 2010.
After missing most of the 2014 and 2015 seasons, Del Potro returned in 2016 to reach the Olympic final and help Argentina win a first Davis Cup.
He told Auckland Classic organisers he has "not had sufficient recovery time".
Del Potro began 2016 ranked 1,042th but finished at 38th after a year that included wins over Stan Wawrinka, Novak Djokovic, Rafael Nadal and Andy Murray.
He revealed earlier this week he was considering not playing in Australia next month, telling reporters: "Tennis waited for me for two years and it can wait one more Australian Open."