Wimbledon 2015: Rubbing shoulders with the great & good

By Kheredine Idessane
BBC Scotland at Wimbledon
Last updated on .From the section Tennis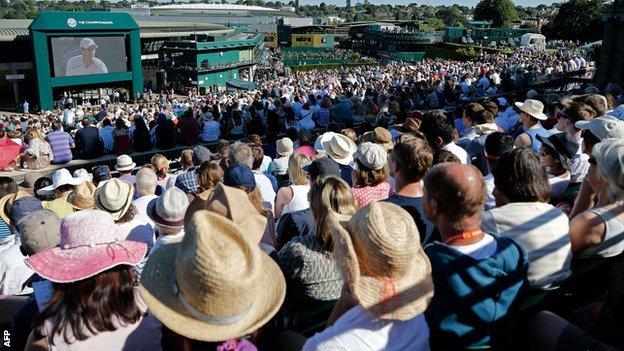 Wimbledon 2015
Venue:
All England ClubDates:29 June - 12 July
Play:
From 11:30 on outside courts and 13:00 on Centre Court and Court One
BBC coverage:
Across BBC TV, radio and online starts on 29 June with 153 hours of tennis scheduled and up to 15 live streams available.
Read more:
BBC coverage bigger than ever and TV and radio schedules.
It's funny who you bump into at Wimbledon when you're least expecting it.
There are few other places on the planet you'd rather be this fortnight, so it's no surprise the great and the good are also here, trying to keep their cool as temperatures head well north of 30C.
Sir Jackie Stewart was the first star I spied the other day. The former Formula One world champion was strolling along towards the VIP entrance for Centre Court.
Above the doors, the famous placard reads: The All England Lawn Tennis and Croquet Club; just to remind you what sports are on offer. I've yet to see any croquet being played mind.
It was over 40C on centre court, apparently, when Andy Murray despatched the cream of Kazakhstan in the first round.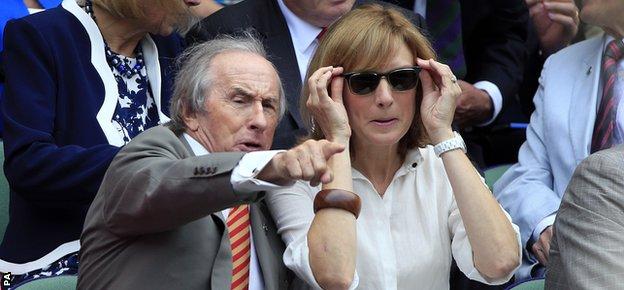 Incredibly, they're expecting temperatures to rise further still. Little wonder then that head coach Amelie Mauresmo was slapping on the sun-factor as she directed operations over on the Aorangi practice courts.
Danish ace Caroline Wozniacki was doing some fancy stretching routines on the court next door. "Warming up" in this heat seems slightly superfluous but still needs to be done to keep injury at bay.
As I made my way back across to the media centre, I passed a smiling Andrea Petkovic, who was chatting away to a couple of other players in her native German.
Next, negotiate the fairly narrow stairs up to the broadcast roof. You literally are bumping into people if you're in too much of a hurry.
So, given John McEnroe and John Lloyd were possibly more urgently required by the BBC than yours truly, I thought it best to let them go first.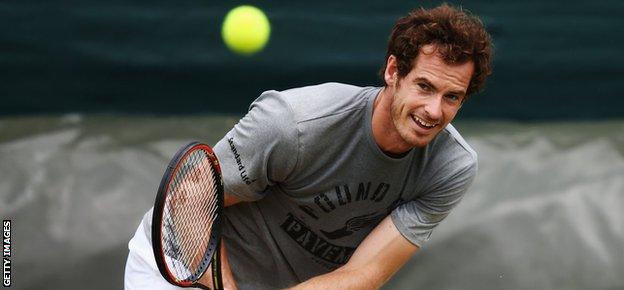 Tennis stars past and present, you expect to see.
It's Wimbledon after all. But one of England's most gifted footballers, who I sometimes pretended to be as a young kid kicking a ball around in a 1980s playground?
Can you believe my mum once bought me an England shirt and gave the Scotland one to my wee brother?
Yes, strolling round the side of Court 15, white shirt, dark shades, looking for all the world as if it would still be no problem to trap it with his left and chip it into the top corner with his right: Glenn Hoddle.
One of England's best ever? Answers on a postcard. Or that Twitter thing: @bbckheredine
The former England midfielder and manager looked like he was making his way towards Henman Hill, where sun lotion is for once in more copious supply than cream for the strawberries.
Whatever the weather, as long as Murray maintains his hot streak this year - he's never won more matches coming into Wimbledon - you can be sure his fans, famous or not, will reserve for him only the warmest of welcomes.