Andy Murray column: Mourinho is loyal, demanding, a winner

By Andy Murray
World number three
Last updated on .From the section Tennis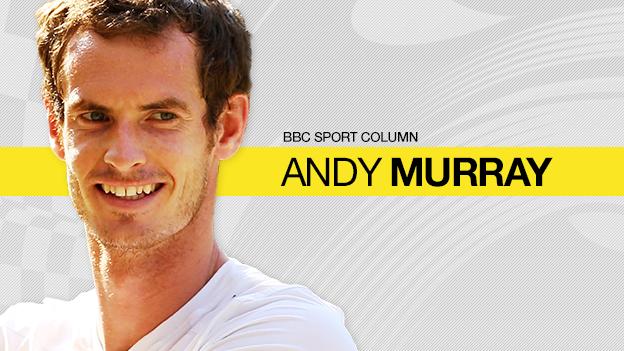 Jose Mourinho has said one of the things he admires about tennis players is that, unlike footballers, they have nowhere to hide.
That was certainly the case the last time he watched me play, at the ATP Finals in November when I lost pretty quickly to Roger Federer.
Thankfully I was in much better form against Gilles Muller at Queen's Club on Friday and afterwards I spent a few minutes with Jose, just chatting about what the two of us are up to and taking a few photos.
Any chance to talk to someone who's been that successful over such a long time is worth taking and I'd love to spend a bit longer with him some time, to try to understand just what it is that makes him great.
Jose is certainly a winner. I think he's very loyal to his players and he protects them well from criticism if they haven't had a great performance.
I'm sure that behind closed doors he's very demanding and hard on the players if they're not doing what he wants, but in public he's very supportive of his players. He doesn't blame them for defeats.
On the treadmill at Chelsea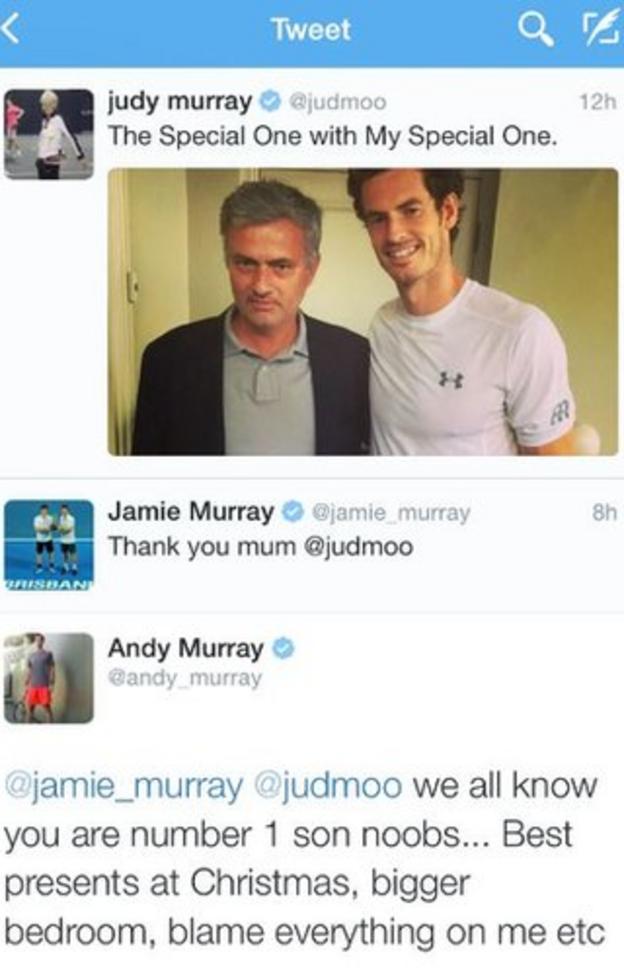 The first time I met Jose was in Los Angeles when he was Real Madrid manager and I was there for a tournament, so I went to watch them train at the UCLA campus.
I then did a lot of rehab after my back surgery at Chelsea's training ground as it's near to my house.
During the season the players do most of their work out on the pitch but I saw Fernando Torres in the gym, and chatted a little bit to Ashley Cole. He was around on one of the days I was using this underwater treadmill - it was the first running session I'd done back after my surgery.
The current Chelsea team is very strong; they have great players throughout the whole squad.
Thibaut Courtois is an excellent goalkeeper I think; Diego Costa has had a bunch of injury problems over the last couple of years with his hamstring, but when he's fit he's a very, very good striker; Cesc Fabregas provides a lot of assists in fantasy football, and I had Willian in my team for a little while.
Defensively when they want to be they're incredibly strong, and John Terry is a great defender.
No bench, but nowhere to hide
So is Jose right, can footballers hide more than tennis players? Well, every sport has its own pressures and demands, but I think you probably can get away more with a bad performance in football.
At the highest level of tennis, if you go out and play terribly, you lose the match. I guess in football you can get substituted or 10 other players might play great and that makes up for your bad performance, but you can also lose your place.
You can be sitting on the bench for seven or eight weeks and that must be tough. In tennis, you get another chance the next week.
Hopefully Jose will be back at Queen's over the weekend and I'll be able to produce the goods again. And if he's ever looking for a few more goals, I normally play up front.
I'm not a goal-hanger but I do score. When I was growing up I either played up front or on the left wing, although I'm not left-footed.
I like to cut inside on my right, wrap my foot around it, curler, top corner….
Andy Murray was talking to BBC Sport's Piers Newbery.