Andy Murray 'amazed' at criticism of Amelie Mauresmo
Last updated on .From the section Tennis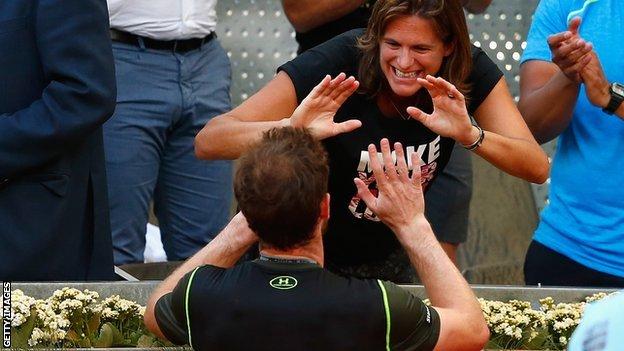 Andy Murray says he was "amazed" by the level of criticism his appointment of Amelie Mauresmo as coach attracted.
"I knew it would be a big story at the beginning but I thought it would die down quicker than it has," Murray said.
"I was very surprised at the amount of criticism she received for each loss I had. I couldn't believe the negativity towards her personally."
World number three Murray employed Mauresmo, who won two Grand Slam tournaments and 25 WTA titles, last June after previous coach Ivan Lendl quit three months earlier.
When the appointment was announced, Australian player Marinko Matosevic said he would never have a female coach because he did not rate the women's game.
Murray told Red Bulletin magazine some of the negative comments he had heard were "an eye-opening experience for me".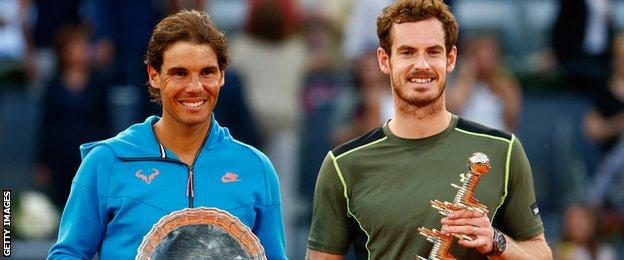 "I know a lot of the players were surprised because I do hear what goes on in the locker room," he added.
"Some comments did make it into the press before it was officially announced, that some people thought it was a joke I was playing along with. To me, it's amazing to hear that."
The Scot says he has now "become very passionate about getting more women in sport, giving women more opportunities".
He said: "I wasn't thinking of it being a groundbreaking move or having an influence that could cross over into other sports. Then, after seeing the response to it, and some of the things that have been said, I can see it is."
Asked whether he considered himself a feminist, Murray said: "I'm pro everyone being equal and if that's being a feminist then you could say so, yes.
"It really opened my eyes when I started working with Amelie. Inequality is something I started to see and become passionate about. It's opened my mind."
After Murray's mixed 2014 season following back surgery, his assistant coach Dani Vallverdu and fitness trainer Jez Green left his team having disagreed with his appointment of Mauresmo, 35.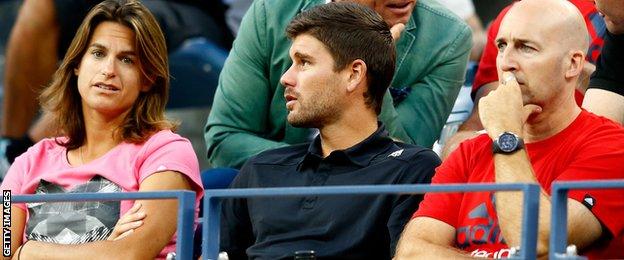 The two-time Grand Slam champion's results in 2015 have been much improved so far as he reached the Australian Open final and won his first clay-court tournaments in Munich and Madrid.
He is unbeaten on clay going into the French Open, the second Grand Slam of the year, which starts on Sunday.
Murray says he finds it easier to be open about his feelings when talking to women.
"Of course it depends on the person, but generally, when you get five or six men sitting at a table in a competitive environment, it's not pleasant," he said.
"I've found it difficult to open up sometimes as you feel judged or that it's seen as a sign of weakness. Sometimes, when we're competing and working out, trying to be macho, it can get a bit testosterone-fuelled. I've ended up having some big arguments.
"I don't feel like I'm competing with Amelie. When we're talking, it's more of a collaboration."
Swede Jonas Bjorkman recently joined Murray's coaching team and will have a bigger role as the year progresses with Mauresmo preparing for the birth of her first child, which is due in August.