2015 Island Games: Jersey select tennis team
Last updated on .From the section Tennis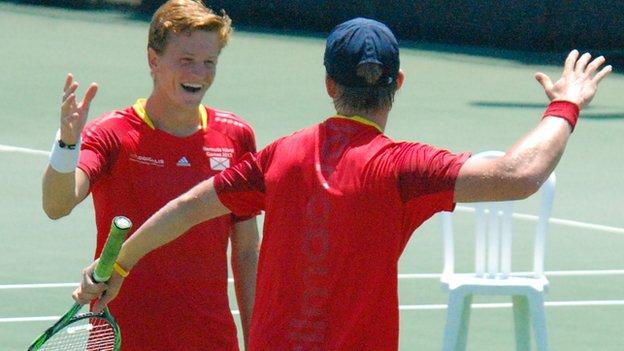 Jersey have named their tennis team for the 2015 Island Games.
will again team up as they aim to defend the title they won in Bermuda two years ago.
Jersey's most decorated tennis player, Jeremy Cross, makes the team at the age of 39, having won men's singles gold in 2001, 1995 and 1993.
James Faudemer is the last player to be added to the squad after he won last weekend's qualifying tournament.
Jersey tennis squad for 2015 Island Games:
Women: Rebecca Edwards, Clare Clarke, Natasha Forrest, Eva Hurst, Katie Gouyette. Reserve Kirsten McArthur
Men's: Scott Clayton, James Connelly, Stuart Parker, Jeremy Cross, James Faudemer. Reserves Scott Weaver, Max Vasiliou, Mike Watkins.