British tennis: LTA to cut funding to aspiring stars

By Russell Fuller
BBC Tennis Correspondent
Last updated on .From the section Tennis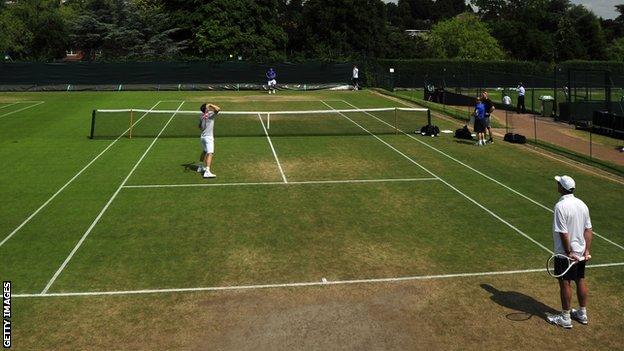 Funding for up-and-coming British tennis players is to be severely cut in an attempt to develop more players who can survive in the world's top 100.
The Lawn Tennis Association (LTA) will phase out existing levels of support over the next year, giving players who lose out significantly a chance to adjust to their new financial means.
Funding will only be offered to those competitive with the world's best.
Coaches rather than cash will be the LTA's main currency in future.
The key adjustments include:
Coaching support will still be provided for players who meet their age-related ranking targets, but these will be rigidly applied.

The LTA will look to use the services of its in-house staff. World-class tour players may have alternative agreements in place which allow them to fund an overseas coach, but the days of an emerging player being given a pot of money to spend on any coach of their choosing are over.

British players who prefer to train overseas are unlikely to be funded in future. If parents opt to take their children out of the LTA system, they will more than likely have to foot the bill themselves.

Players over the age of 24 who have received cash incentives for reaching the latter stages of events below the ATP and WTA tours, will find bonuses harder to collect.
The philosophy of the LTA started to evolve even before Michael Downey took over as chief executive in January of this year.
Russell's analysis
An end to subsidising British players at overseas academies will not be universally popular.
The LTA's director of player development Bob Brett, who has his own academy in the Italian city of San Remo, feels that a revenue-driven model can sometimes be detrimental to the development of young players, but also admits Andy Murray's brief spell at the Sanchez-Casal Academy in Spain came at a good time for him.
A better climate and a higher level of competition often lie in wait overseas, but the LTA is now clearly of the view that the money generated by the Wimbledon Championships would be better invested in British coaches and facilities.
Those huge profits have consistently failed to generate sufficient top-100 players, and too many promising British juniors have failed to make the grade at senior level. The LTA has decided that the time has come for some tough love.
Funding for elite players had already been reduced from £12m to £10m for 2014, and could only be claimed by players under 24 who agreed to pay back 20% of the prize money they earned.
The pace of reform has, however, been speeded up dramatically. The LTA is mindful of the need to reduce spending, but is also increasingly of the view that having too much too soon can hinder a player's development.
The hope is that if a player has to stay with a host family rather than in a hotel, and cook for themselves rather than eat out, they will more greatly appreciate the value of each ranking point gained and pound earned.
2013 Wimbledon champion Andy Murray benefited from the attention of world-class coaches such as Brad Gilbert and Paul Annacone when they joined the LTA at great expense in 2006.
Kyle Edmund and Liam Broady are now about the age Murray was then: both have just broken into the top 200 for the first time, and will have reached their targets, though modern-day funding is not designed to stretch to such illustrious coaches.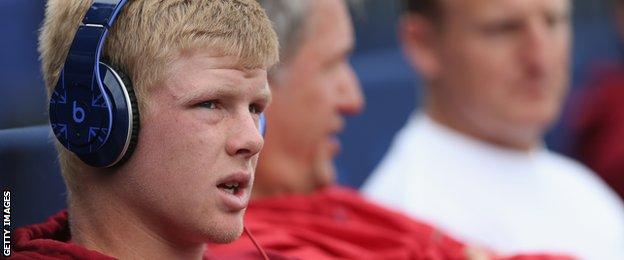 Since splitting with Greg Rusedski in October, Edmund has been working full-time with the LTA's James Trotman, and Broady - who reached the finals of both Wimbledon and the US Open as a junior - has a similar arrangement with Mark Hilton.
The LTA's new director of player development, Bob Brett, is investing a lot of time in developing a network of British coaches. But one concern, by his own admission, is the talent pool is not yet deep enough.
"The coaches probably have been neglected across the country and it's important for us to support those coaches and try to help them take their players to higher levels," he told the BBC during an interview at last month's World Tour Finals.