Boris Becker's influence on Novak Djokovic is 'more than people see'

By Russell Fuller
BBC tennis correspondent
Last updated on .From the section Tennis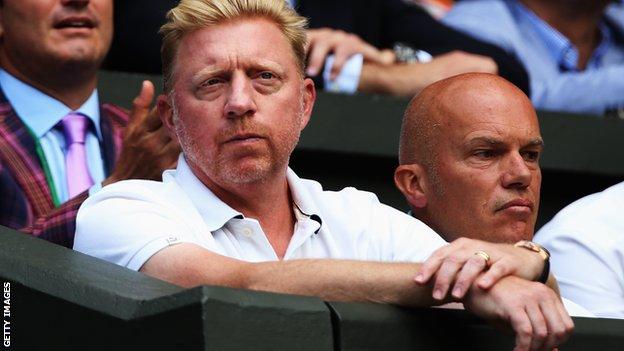 ATP World Tour Finals, O2 Arena London, November 9-16
Coverage:
Afternoon sessions (14:00 GMT) and first semi-final (14:00 GMT) on BBC2/BBC website, final on BBC3/BBC website (19:00 GMT); live commentary of each match on 5 live sports extra, live text commentary on BBC website
Wimbledon champion Novak Djokovic has told BBC Sport that Boris Becker adds more to his team than people appreciate, and that their relationship has grown stronger now they understand "what makes us happy and what makes us angry".
"I think it's logical to expect that people will speculate if you introduce a new coach to your team," Djokovic said in London, where he is trying to win the World Tour Finals for the third consecutive year.
"I knew Boris from before but it took us some time at the start of the year when we started our relationship to understand each other, to figure out what makes us happy and what makes us angry.
"At the end of the day, I'm very happy to have Boris on board. I think he brings a lot to the team: more than maybe people can really see or notice. We won many titles together this year, the highlight of the season is definitely Wimbledon, and the bottom line is that he was number one, he's a multiple Grand Slam winner and he understands the kind of challenge I have to go through and overcome on the court."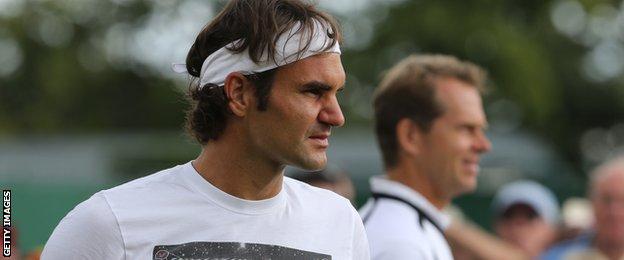 Five of the eight coaches here in London are Grand Slam champions, and all but one of them have played in at least one of these elite end-of-year events.
Roger Federer describes Stefan Edberg as more of an inspiration than a coach, and the Swede has lived up to that lofty billing in style. Marin Cilic and Kei Nishikori were propelled into their first Grand Slam final in New York by the experienced counsel of Goran Ivanisevic and Michael Chang.
Andy Murray's coach Amelie Mauresmo is a Wimbledon and Australian Open champion; Stan Wawrinka's coach Magnus Norman a French Open runner-up; and Ivan Ljubicic, who forms part of Milos Raonic's team, a former ATP Masters winner and world number three.
Tomas Berdych is the only player whose coach would not need planning permission for a new trophy cabinet. Tomas Krupa, who spent two months in the top 300 in late 1995, helped Berdych to the Wimbledon final in 2010 - but will find himself travelling in illustrious company if negotiations over the winter prove successful.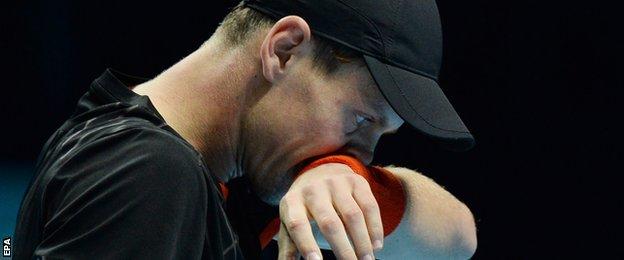 "I would like to add somebody with a new and different experience," Berdych told BBC Sport.
"(Someone) who's played those big matches or coached big players who achieved those big wins. One day, when I'm done with tennis, I (want to be able to) say to myself that I tried everything I can for my career, whether it was successful or not - and not really have any regrets.
"I have one name (in mind), but I will definitely not tell you that," Berdych said - adding that he didn't want the person in question (who will not be Ivan Lendl) to hear of his interest via the media.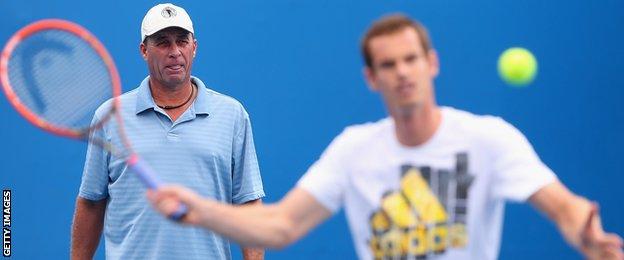 Lendl takes the view that however good a coach you are, it is very difficult to prepare a player for a Grand Slam final if you have never been there yourself.
So, would Djokovic and Federer have been less successful this year without these high-profile additions to their team?
Would Cilic have won the US Open without Ivanisevic?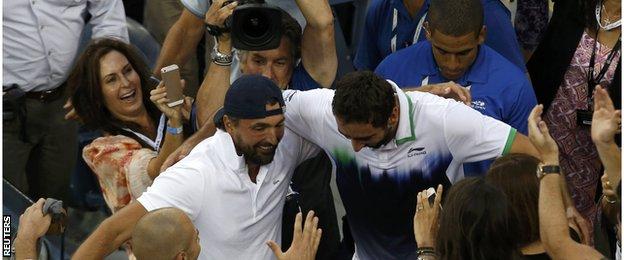 Winning mentality

Ivan Lendl

Eight Grand Slam singles titles

Boris Becker

Six

Stefan Edberg

Six

Amelie Mauresmo

Two

Michael Chang

One

Goran Ivanisevic

One
Tim Henman worked with David Felgate, Larry Stefanki and Paul Annacone. All three are hugely respected coaches but as players none ever reached even the semi-finals of a Grand Slam.
"I wouldn't have changed anything - they were great for me, and to be fair, when you are working with a Roger Federer or a Novak Djokovic, it's really not THAT difficult," Henman said in a break from his BBC TV commentary duties.
"A good example is someone like Jose Mourinho: he never played the game but he's a fantastic manager. We're seeing a little bit of a new trend but for me it's far more about the individual on the court. It's about finding out what works best for him, understanding his game and style, and there are plenty of coaches that I think can help."
Listen to BBC Radio 5 live's tennis programme on Wednesday, 12 November, 21:30 - 22:30 GMT, with more from Novak Djokovic, plus Bob Brett, Jordanne Whiley and Andy Lapthorne.