US Open: Jo-Wilfried Tsonga out with knee injury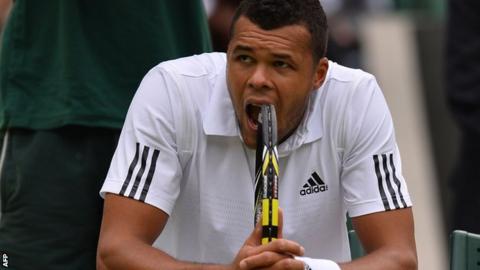 Jo-Wilfried Tsonga has pulled out of this month's US Open because of injury.
The world number eight is not fully fit after a knee problem forced him to withdraw during his second-round match at Wimbledon in June.
"It would be stupid to go there knowing full well that I have no chance because I'm not prepared enough," the Frenchman, 28, told his website.
The US Open at Flushing Meadows begins on 26 August, with Britain's Andy Murray the defending champion.
"I have to take care of me and make sure I can play 100%," said Tsonga.
"The doctors told me that it would be at least two months for my tendon to partially heal and five months to be completely healed."