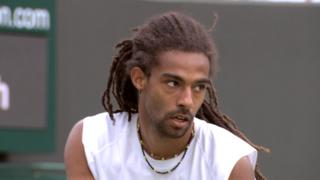 Dustin Brown's 'no more tears' vow
Germany's Dustin Brown says there will be "no more tears" from him at this year's Wimbledon.
The 6ft 5in player cried after of the men's singles on Wednesday.
Brown faces France's Adrian Mannarino in the third round on Friday.
Available to UK users only.