Andy Murray: The world number two answers your questions
Last updated on .From the section Tennis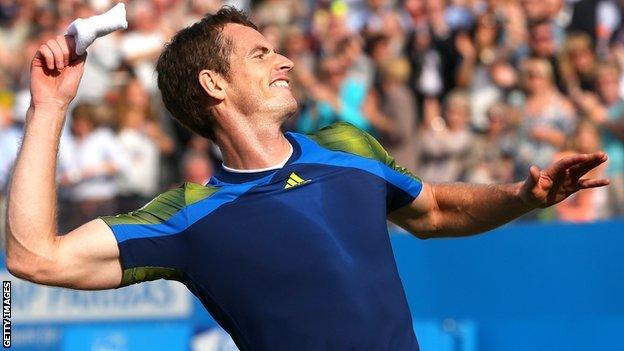 Andy Murray may be aiming for his first Wimbledon title, but he has still taken time out to answer your pressing questions.
As well as talking about dealing with the pressures of playing in his home Grand Slam, Murray moves on to talk fantasy football, Formula 1 and... custard creams.
Murray on his sport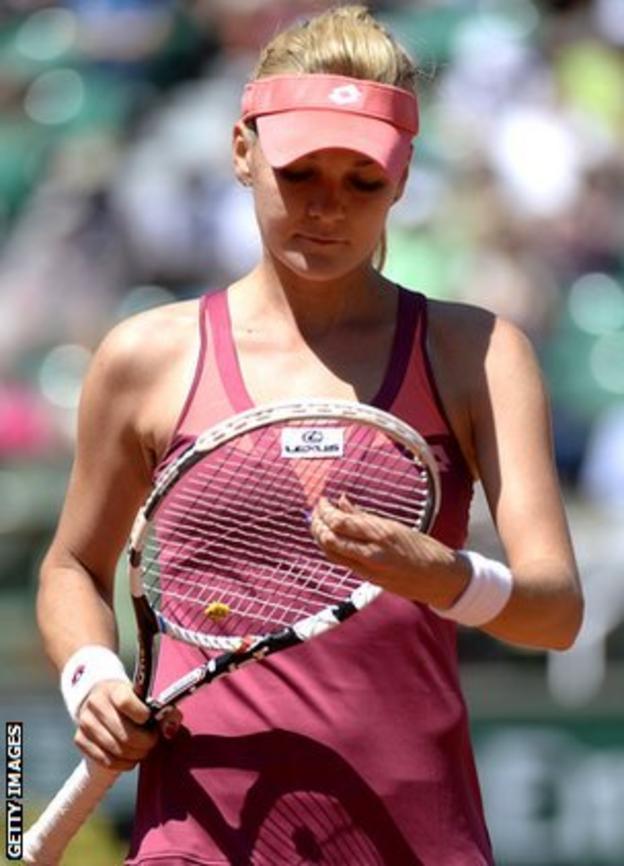 Do you feel the pressure of expectation for Wimbledon this year? Jeremy Sewell
No more this year than others. Obviously there's pressure every year, but once the tournament starts you're kind of in your bubble and it's not too bad. I do love playing there - let's hope it's not traditional British summer weather.
Who's your favourite WTA player to watch and why? Steph
Probably Agnieszka Radwanska, because she plays a slightly different game, hits lobs, drop shots, moves well. She has variety and I like that.
Why do you play tennis? Seb Parkinson
It's one of the few things I'm good at. I obviously made the decision when I was young to go and train in Spain because I enjoyed the competition. Because they had ranking systems from a young age, I knew I was one of the best in Europe, so it was a bit easier compared with other sports to judge where you were at on a global scale. But I love the game and being around it.
Murray on other sports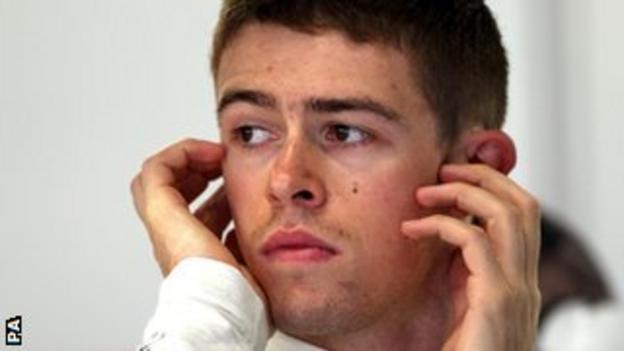 Are you a fan of Formula 1 and if so, what team/driver? Stephen
I am. I enjoy watching the races but I haven't necessarily got a team that I follow. I like to see the British guys do well. Paul Di Resta has been doing pretty well and I met his cousin, Dario Franchitti, in Miami. I've never met Paul before but I follow what he's doing. I love watching them, especially the start. I've never seen a race live but I'd really like to.
Who won your fantasy football league this season? Greg Edwards
Me, comfortably. I think my uncle was my closest rival but I don't even know, it was over months before the season finished. I had Van Persie, I had Benteke, I had Lukaku, Giroud, Podolski.
I haven't made any plans for next season yet because I think there's going to be quite a lot of transfers and ins and outs, with new managers like Moyes and Mourinho. Arsenal have supposedly got some cash to spend; Man City have changed their manager but seem to be buying people already. I'll wait and see who signs for who but am looking forward to it already and defending my title!
Murray on fame
When was the last time, if ever, you were star-struck? Zainab Walji
I don't really know about star-struck but the weirdest situation was the press conference at the US Open with Sean Connery and Sir Alex Ferguson. I just found that whole situation surreal, but it was amazing.
Looking forward to seeing the [BBC television] programme about you. How did you cope with the cameras following you? Maureen Stewart Jones
It's a bit weird at first, having cameras follow you about, but you slowly get used to them. They were out in Miami when I was training and captured everything from pilates and physio sessions to an ice bath for 10 minutes, which isn't fun! But they also show me relaxing off-court, which many people wouldn't see. I hope people like it.
Murray, pre-match
Which sock do you put on first? The left or the right one? Tommy Nolan
I think my left, but I don't really know. I haven't thought about it before. I think my left - I'll let you know.
If you had to pick one pre-match prep song to get you in the fighting mood what would it be? Ebru Karatufek
I actually don't think you want to be too pumped up when you go on the court or before a match - once you get out there you're going to have loads of adrenaline anyway, especially in the big matches and the Slams. You don't want to be listening to music that's going to get you amped up, because that can create more stress. I'd rather listen to something a bit calmer than something to get me in the fighting mood. It could be anything, just nothing too hardcore.
And finally...
What's the best/worst practical joke anyone's ever played on you? And vice versa? Ross MacLeod
That's difficult because most of the stuff happens at tournaments, but because I'm playing I don't tend to be the one that's doing the pranks or getting them played on me. It's more between my team - we used to play games for forfeits and I'd lose a lot of them. My fitness trainer Jez had to stand up in front of about 50 journalists and 10 TV cameras in Australia and read out an apology for losing to Ivan in a training challenge. He wasn't fit enough, so he paid the price.
How long can you hold a custard cream in hot tea before it breaks? Matt Gauder
Ha ha! I don't drink hot drinks. I do like custard creams though. I have gluten-free custard creams - not that I'm on a gluten-free diet any more, I just like the ones that I was having when I was on the diet. But I don't do dunking. Maybe I'll do an experiment with hot water, although I'm not sure how nice the biscuit would be after that.