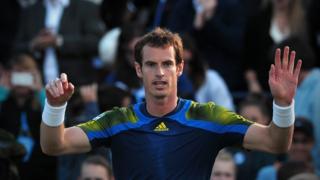 Murray into Queen's semi-final
Andy Murray beats Benjamin Becker 6-4, 7-6 to make the semi-final at Queen's.
The number one seed took exactly one hour to see off his German opponent in their first meeting at ATP tour level.
Murray is looking for his third Queen's title after wins in 2009 and 2011.