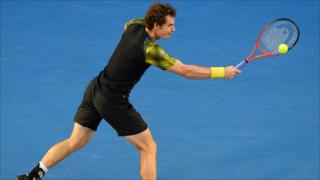 Murray dominates first set tie-break
Andy Murray dominates the first set tie-break in his Australian Open final against Novak Djokovic.
Some punishing ground strokes from Murray pummel Djokovic into submission, with the Scot taking the tie-break 7-2 and claiming the first set in 68 minutes.
Available to UK users only.