Wimbledon 2012: BBC pundits on Heather Watson
By David Ornstein
BBC Sport at Wimbledon
Last updated on .From the section Tennis
Heather Watson made her mark on British tennis with a superb display on Centre Court on Monday.
Durie told BBC Sport she was stunned that no-one had won there since her, while former British number one Annabel Croft believes "a star has been born" with her "beaming smile" and "infectious enthusiasm".
For world 103 Watson it was a first victory at the All England Club and reward for her efforts since leaving home aged 12 to train at the Nick Bollettieri Tennis Academy in Florida.
Unusually for a tennis player, Watson was still at school until 18, but the 2009 US Open junior champion is now making up for lost time.
BBC pundits Durie and Croft analyse Watson's rise and look ahead to what could be a very promising future.
Former world number five Jo Durie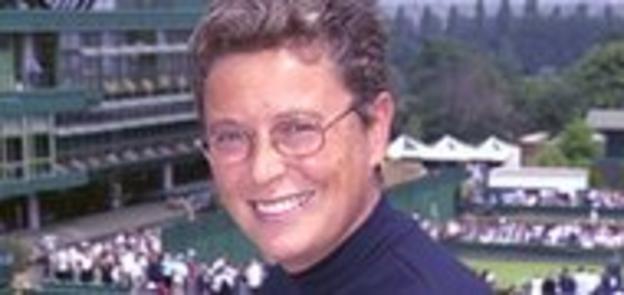 Somebody rang me up on Monday night and said, 'Did you know Heather is the first British woman since you in 1985 to win on Centre Court?'
I replied, 'Are you kidding me? Since then, no-one's done it?' I was trying to rack my brains and I'm actually quite stunned that it's true.
First and foremost, Heather coped brilliantly with playing on Centre for the first time. It can be really daunting, especially when you know you have a match you can win. The surroundings and everything that goes with it are totally unique.
This year, in particular, she has improved her serve and is going for her shots more. I think it was clear last year that she was a good mover and defended well but you need a bit more on the women's tour, you need to take a few chances.
If you can defend, counter-attack and take the initiative then you become a more dangerous player. I think she's worked very hard to do that.
Heather will feel brilliant because she's worked so hard since last year's defeat by Mathilde Johansson here. I was commentating on that match, which she could have won, and I could see she was injured and terribly upset.
She was desperate to win here and I know what that feeling is like; you want to do yourself justice, play well and just show everybody.
Heather now has a second-round encounter with Jamie Hampton, who she beat 6-1 6-2 in their only previous meeting, and that's definitely winnable if she can keep the same attitude and style of play.
I see her becoming the lead British woman before long. Anything from 50 to 100 in the rankings is very doable and, if she gets a few good draws at tournaments, she can break into the top 50.
The British public like a Briton with personality, someone who comes out on court and isn't dour and down on themselves. She has many fans already, but she will pick up a whole load more with performances like we saw on Monday.
Former British number one Annabel Croft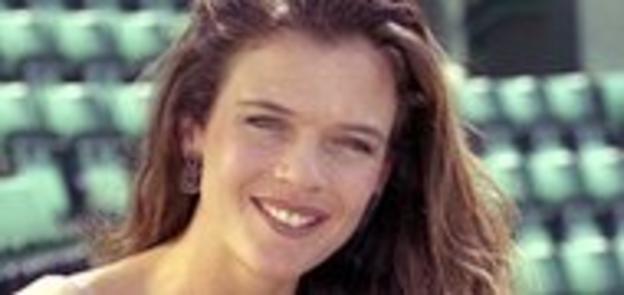 It feels like a star has been born, particularly because Heather's win came on Centre Court and was executed with such authority.
People will remember that beaming smile; she captivates our hearts and you cannot help but be drawn in by her infectious enthusiasm.
Every time she walks on the court you feel that, firstly, she's going to bring a lot of energy and, secondly, she's going to make life difficult for her opponent.
She's a gutsy terrier, she battles for every point and is a breath of fresh air. She loves what she's doing and you go along with her on that ride.
A slight weakness is that her second serve is attackable. Against the big hitters - like Julia Goerges at the French Open - that's where Heather starts to struggle.
Her next opponent has a similar game but you'd have to favour a British player in their home Grand Slam with the crowd behind them.
Heather has been on the tour and done it the hard way. She's like a nightclub singer who performs at all the pubs and clubs, and when they finally get a breakthrough they appreciate every step.
She has put that graft in - playing loads of qualifying events and gaining more and more experience. The base of her pyramid is getting thicker and stronger.
I've met her parents and they are lovely too. She's come from a very balanced background and everyone is behind her.
The future looks extremely bright and it's great news for British tennis.