Lindsay Davenport & Tracey Austin on Venus Williams
By David Ornstein
BBC Sport at Wimbledon
Last updated on .From the section Tennis
Venus Williams saw her 16th Wimbledon campaign brought to an abrupt end with a crushing defeat by Elena Vesnina.
The five-time champion and former world number one is now ranked 58th and it is unclear how much longer her illustrious career will last.
BBC pundits Lindsay Davenport and Tracy Austin discuss Williams's exit and take a look at where she goes from here.
Former world number one Lindsay Davenport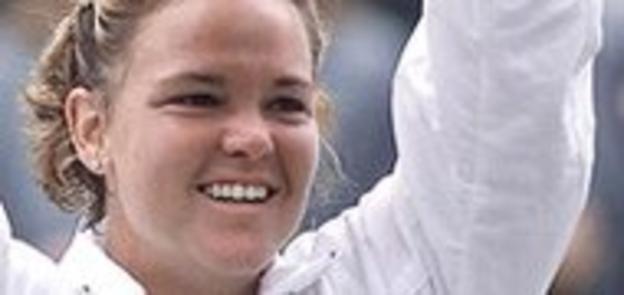 "I'm not totally surprised that Venus lost. Vesnina is a very good competitor and also a very good grass-court player. When the draw came out on Friday, I knew it was going to be a really tough match for Venus.
"It's sad to see her not physically 100% and, to be honest, she probably never will be again. Not only does an athlete have to deal with age and the setbacks that can bring, but now she has this syndrome and it's debilitating.
"Watching her, you could just tell she just doesn't have the same energy and isn't the same athlete we're used to seeing.
"I really wonder how much longer we're going to see her. It was a pity she was out on Court Two because sadly I don't think we're going to see her here at Wimbledon many more times.
"Every athlete gets older and that's always hard. But now you're dealing with an athlete who has so many things outside her control as well. When she wakes up each day she doesn't know how she's going to feel.
"Of course she wants to be at all of these tournaments. She's hoping she'll wake up and say 'I feel great, I'm going to have a good day'. But the fact of the matter is, that might not be the case.
"We don't know how she's feeling at any given time. It's sad. She's won here five times and is such a great grass-court player, but even that doesn't overcome all the obstacles that she faces.
"It's going to be tough for her for the rest of her career. Some of the intimidation is gone because she's not winning tournaments or Grand Slams. It's been four years since she's won a major, so that aura is not there any more."
Former world number one Tracy Austin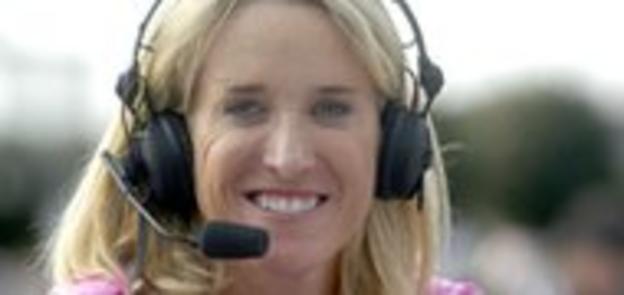 "This result would have come as a shock to many, but you have to look at the facts. Venus has played very little this year - just five tournaments before this.
"Venus and her sister Serena have done a great job in the past of playing very little but then coming back without any rust, they pick up their games immediately. As you get older it gets a little tougher to do that, tougher to call upon that 'A Game' so quickly. You need a few more matches under your belt.
"Vesnina was very strong, very consistent. She played a good match and kept her wits about her. But you could clearly see Venus's lack of match play because she made a lot of errors and many of them by large margins - she was late, she just didn't seem comfortable.
"From what I understand, the Sjogren's Syndrome brings fatigue and that's a major issue. With that, I'm sure she can't practise as much as she would like and it's frustrating because you know as a champion that practise is what makes you feel comfortable out there.
"You practise things over and over and over, and then it just comes to you in a match. That said, however much you practise it's not the same as playing a match and with so little match play, it was tough for Venus to call upon her best game.
"Given the way she went out, I certainly hope this won't be the last we see her at Wimbledon. She's a five-time champion who loves this tournament and I'm sure that's not the way she wants this to finish."