Greg Rusedski wants Andy Murray to improve at Wimbledon
Last updated on .From the section Tennis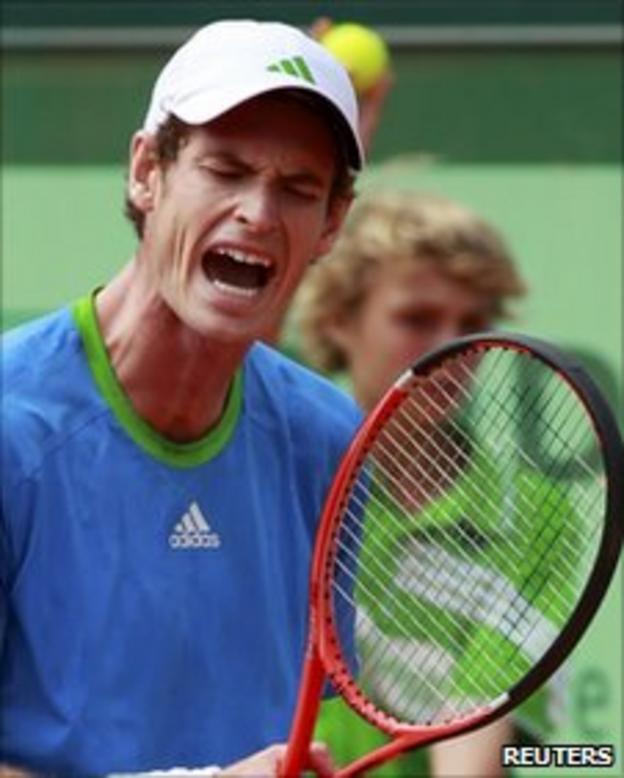 Greg Rusedski has urged Andy Murray to follow Novak Djokovic's example if he is to win Wimbledon.
Serb Djokovic has caught up with Rafael Nadal and Roger Federer at the top of the men's game and enjoyed a 43-match winning streak before he was beaten by Federer in the semi-finals of the French Open.
"If he [Murray] is going to take that next step he has to play aggressive and keep his mind in check," said Rusedski.
"You are talking a 0.5% improvement."
Djokovic won the 2011 Australian Open in January after beating Murray in the final but has pulled out of this week's Queen's Club championships.
Former US Open finalist Rusedski added: "Andy is playing in a generation where you have the best player of all time in Roger Federer. Rafael Nadal is trying to beat Federer's record and he is already the sixth best in the history of the sport Grand Slam-wise.
"You are dealing with such small margins. If you look at Djokovic, who won his second Slam this year, he has got everything better - from his diet, to his equipment, to his training to playing more aggressively.
"He has said: 'I can't beat Nadal and Federer by getting the ball back and playing the way I do against the other 97 guys in the top 100. I have to do something different. I have to take it to them'."
Murray was well beaten by Nadal on clay in Paris last week but is the second seed at Queen's.
And Rusedski believes he has what it takes to end the 75-year wait for a British men's singles champion at Wimbledon.
He stated: "Andy is capable of winning Wimbledon. He has to believe in playing aggressive tennis. He has to keep his attitude in check.
"Expect Andy in the semis - but if he is going to take that next step he has to play aggressive and keep his mind in check.
"People want role models, they want superstars. There is no bigger tournament on the planet than Wimbledon and the last British winner on the men's side was Fred Perry.
"If someone [like Murray] was to win Wimbledon, people [would] think 'I want to be like Andy Murray'."