French Open: Andy Murray's column
By Andy Murray
British number one
Last updated on .From the section Tennis
French Open semi-finals: Murray lost to Nadal 6-4 7-5 6-4
Getting so close in another Grand Slam and missing out is tough to take but I lost to an unbelievable player.
I thought I played a good match and I've improved so much on clay this year, it just wasn't enough against Rafa, but when I look back there's no comparison to how I was feeling six weeks ago.
When I consider what everyone was saying about me and my game before Monte Carlo, it's amazing how things have totally changed. By Friday, some people were thinking I had the chance of beating Rafa at the French, when last month it would probably just have been me!
I wasn't especially tense before the match and went out for dinner on Thursday night. In fact, I was more nervous the night before I finished against Troicki because, even though I'd come back from two sets to love, all of a sudden I was in a one set shoot-out in tough conditions.
It's been so windy the whole tournament - I've never seen it like this before at the French - and that means in the back of your mind there's always the feeling that your tactics might go out of the window, and you'll just end up having to find a way to get through it.
In preparation for Friday, I watched some videos of previous matches against Rafa when I got up in the morning before heading into Roland Garros and practising with a young Brazilian junior, a lefty. About an hour before the match I spoke with some of my team, Dani and Darren, about the best way to play and things that have worked well against him in the past.
With 45 minutes to go I began to get myself ready, and I really noticed how the locker room has a very different feeling at that stage of the tournament compared to the earlier rounds. It's silent, there's no-one there, and the only people you might bump into are the guys you're going to be playing against. I saw Novak, Roger and Rafa before I went on court, and then once I'd gone through my warm-up the adrenaline was really pumping and it was time for action.
Facing Rafa for the first time on that court, where he's won so many times, is obviously one of the biggest challenges in tennis but this was the 15th time I'd played him, and I've practised with him many times too, so while he hits the ball differently to other players, I'm used to it, it's not a shock. Of course that doesn't change the fact that it's just such a difficult ball to play against, especially on this surface.
He played great and deserved to win but I had my chances with 18 break points, and the one thing that was frustrating was that I did feel I was bit unlucky a few times.
On one of the break points he shanked a forehand way into the air and it just dropped in, and then there were two early in the second set when I was in the point and, all of a sudden, there was a huge gust of wind. One of his forehands he hit well but it barely got to the baseline, and I only just managed to pick it up.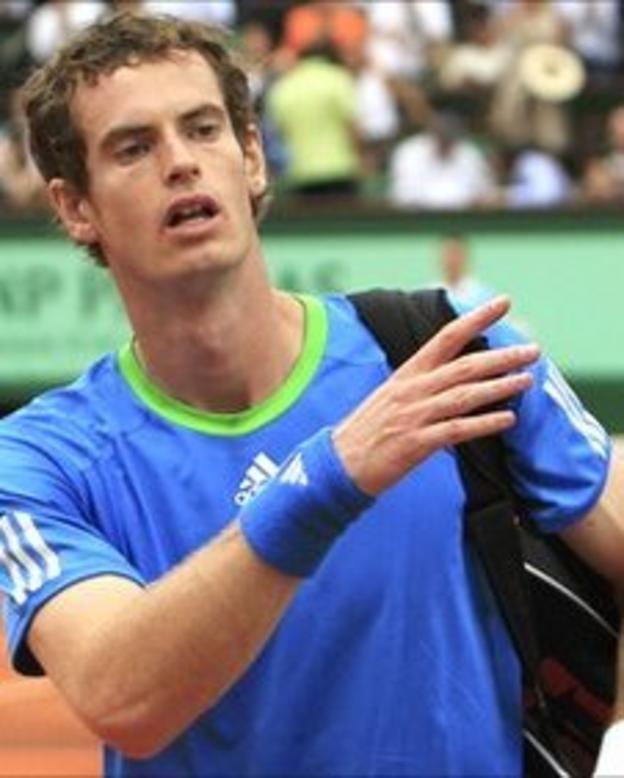 That was the most frustrating thing because, against Rafa, I can handle not breaking as he plays so well on the big points, but you really need those little things to go your way. Still, it wasn't to be and I'll just have to work harder and get better for next time.
It's been a good five or six weeks, my best clay-court season by far, and now I'm looking forward to the grass. I'd love to get out there and start practising straight away, and I really hope to play at Queen's, but we'll have to wait and see how my body recovers. Rest assured though, I'll give it everything I have to play as it's such a great tournament with so many top players.
Right now, I'm looking forward to having a few days at home as I haven't been there much since before Madrid last month, just a couple of days. I normally look forward to seeing my girlfriend and the dogs but they're all away for the weekend with some of her friends, so I'll have to wait a few days for that.
The peace and quiet might actually be a good thing with another exciting few weeks coming up and, after the last fortnight, I guess people will think I've got a great chance at Wimbledon. You might think that adds pressure but I can tell you, it's a much better position to be in than the way I was feeling after losing in Australia at the start of the year.
I want to play my best tennis at the Slams and get into the latter stages - that's the important thing for me now. I got to the final in Australia and the semis in Paris, and with Wimbledon coming up I've got to feel good about that.
Finally, I want to acknowledge the support out in Paris. It was always lively and noisy, so a big thanks to everyone. I love Paris as a city and I'm already looking forward to going back.