Max Cater ends Tokyo Olympic taekwondo bid after seizure
By Nick Hope
BBC Olympic sports reporter
Last updated on .From the section Taekwondo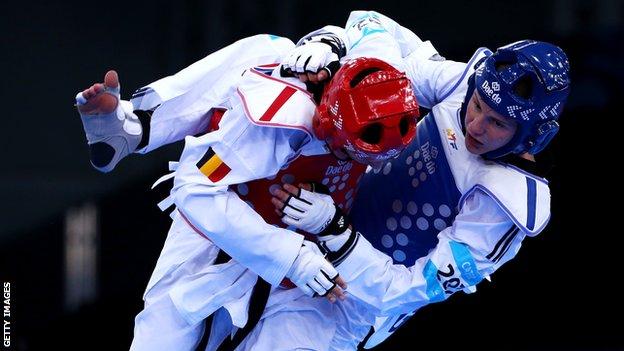 Max Cater has resigned from the GB Taekwondo set-up and abandoned a bid for the Tokyo 2020 Olympics after suffering a seizure.
The 20-year-old collapsed last month after struggling with tonsillitis while trying to make the weight for an event.
Cater, who is 6ft 2in but competes in the -58kg class, was due to compete in Bulgaria after gaining a therapeutic use exemption for ADHD medication.
"I had to put my health first," he told BBC Sport.
"The last three months have been mentally the worst of my life and stopping is heart-breaking as I've always dreamt of going to the Olympics."
Cater, who is 17th in the world rankings and had been considered a strong contender for the British Olympic squad come Tokyo 2020, was found on the floor a short distance from his GP surgery in Manchester after he collapsed.
"Because of the tonsillitis I was basically eating just liquid foods as my throat was so painful and I was also trying to lose weight so I was really weak," said Cater, who has found making the weight for the -58kg division more challenging as he gets older.
"I was going to the doctors to pick up more antibiotics and the next thing I remember is being in the ambulance going to hospital.
"They said I had a seizure and basically a fit for about 10 minutes and at that point I said 'I'm not doing this to myself anymore'."
Cater admits he struggled to concentrate for long spells while at school and had tests this year for attention deficit hyperactivity disorder (ADHD) after experiencing similar lapses during competitive fights.
The medication Cater was prescribed - concerta XL, or methylphenidate - is on the World Anti-Doping Agency banned substance list, meaning he required a TUE in order to take it and continue competing.
"It did really affect me because I knew I was taking medication which was performance-enhancing, I felt like I was a different person and I didn't want to be different to everyone else," he said.
"I'm usually a really happy boy. I completely changed and became really withdrawn but thankfully the support at GB Taekwondo was fantastic."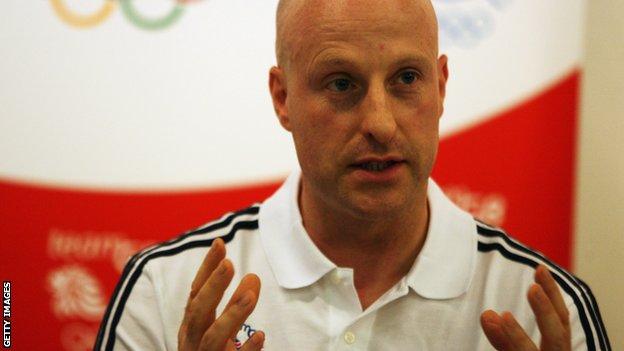 The sport's performance director Gary Hall insists "the door always remains open" to Cater should he wish to return.
"He's an incredibly good athlete and all the people in the support programme have gone the extra mile to try and support him through these challenges," said Hall.
"Max has made great progress while he's been with us and we will stay in touch and support him at any time. He's young and could well be back."
Since leaving the GB Taekwondo academy in Manchester, Cater has returned to his family home in Southampton and taken on a job as a sales executive.
"I'm doing really well at the moment, even though coming back home I felt like I had let everyone down as I've always wanted to go to the Olympics and win a medal for them and my country," said Cater.
"It would mean the world to me to get back out fighting and, although I know I'll have to miss Tokyo, maybe I can come back for Paris 2024.
"Lutalo Muhammad and Damon Samsun have been brilliant, but they're getting older, so maybe there's a chance in the -80kg division in the future, although I need to rest and get stronger before I can think about that."