Table Tennis Team World Cup: China dominate Japan to win men's and women's titles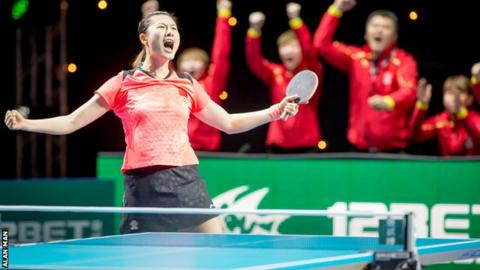 China's dominance of table tennis continued as both the men's and women's teams won the Team World Cup at London's Copper Box Arena.
Both defeated Japan 3-0 in their respective finals - the men claiming their seventh successive victory in the tournament, and the women their eighth.
England's men took bronze alongside South Korea, after being beaten by China in the semi-finals.
The England women's team were eliminated in the group stage.
China have won 19 out of the combined 22 Team World Cups since the element was included in the Table Tennis World Cup event in 1990.