Ross Murdoch reveals personal demons ahead of Gold Coast title defence
Last updated on .From the section Swimming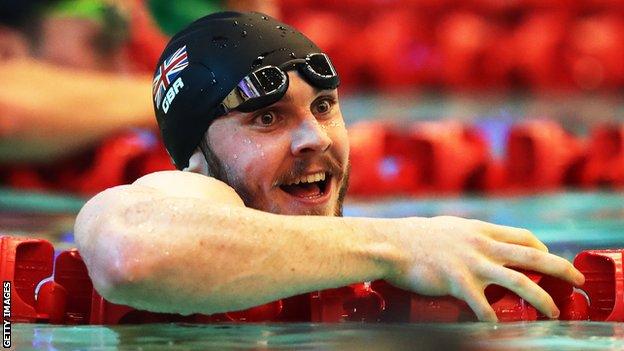 Ross Murdoch says he has overcome his own personal demons as he prepares to defend his Commonwealth Games 200m breaststroke title.
The 24-year-old Scot dethroned team-mate Michael Jamieson, the poster boy of Glasgow 2014 who has since opened up about his own problems, to take gold.
But Murdoch had a disappointing Olympics in Rio.
"I didn't deal with failures as well as I should," he said. "Post-Rio was a massive challenge for me."
Jamieson, the 2012 Olympic silver medallist, revealed physical and mental ordeals that followed his London podium place and is now retired and mentoring aspiring athletes.
Murdoch also suffered after watching on as team-mates like Adam Peaty ensured Great Britain's swimmers' best Olympics in 100 years.
"From Glasgow, I definitely have a much higher expectation of myself," said Murdoch, who just a few months previously had taken European silver behind Peaty over 100m.
"In the run-up to Glasgow, I was purely doing it because I just loved it. That was the sole reason for me competing.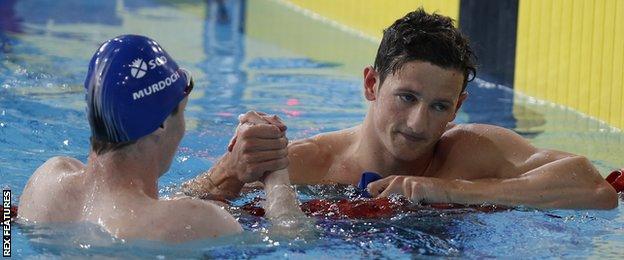 "Maybe I lost a bit of that in the lead-up to Rio. I always thought I never took myself that seriously, but when things didn't go my way, I took it very seriously.
"At the end of the day, it's just swimming, isn't it? It's just a hobby that I happen to be really good at."
Murdoch put on 5kg, almost a stone, in weight after Rio and needed psychological support to be in condition for the 2017 World Championships trials in April.
He made the team and finished fourth over 200m with his best times for three years.
His low point came despite being surrounded by some of his closest friends at the University of Stirling.
"I felt so lonely all the time," Murdoch said. "There's absolutely no reason for it. I definitely didn't feel quite right.
"We made a point of not really putting a name on it at the time: I never classified myself as depressed, I just felt pretty low.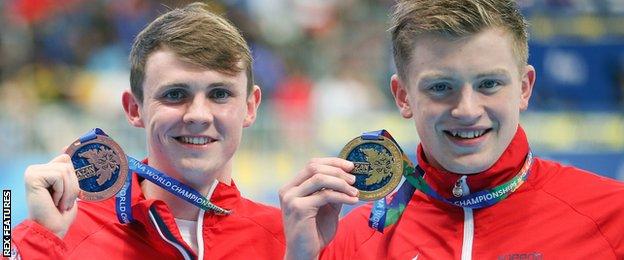 "I definitely needed that psychological help. If I didn't have that, I'd have struggled to keep swimming.
"There was a time I didn't think I wanted to do it any more, which now seems ridiculous.
"I absolutely love what I do and feel very blessed to be in the position that I'm in."
April's Commonwealth Games on Australia's Gold Coast is followed by August's European Championships in Glasgow, at the Tollcross pool where Murdoch made his name.
"I feel like I've come out a better all-round person after my experiences of Rio," he added.
"I've changed my outlook on the sport and how I want to go through it and be perceived.
"I just enjoy what I do and feel very lucky to do what I do. I just want to keep going for as long as I can."