Conor O'Shea and Thomas Lurz to help British swimming review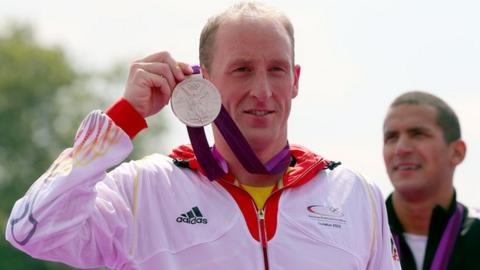 British Swimming has announced the panel of experts to carry out a review after a "below target" Olympics.
The panel includes Harlequins director of rugby Conor O'Shea and two-time German Olympic medallist Thomas Lurz.
A review was ordered after UK Sport's target of between five and seven podium finishes at London 2012 was not reached although Rebecca Adlington won two bronzes and Michael Jamieson a silver.
British Swimming could now face a cut in funding ahead of the 2016 Games.
Former national director of the English Institute of Sport O'Shea is seen as an expert in sport science and sport medicine while marathon swimmer Lurz, who won silver in the 10km in Hyde Park, will look at Great Britain's open water performance.
The panel will be chaired by independent member of the British Swimming Management Board Craig Hunter and is completed by British Swimming National Performance Director Michael Scott, who ordered the review.
In a statement, British swimming said: "The aim of the debrief is to consider the performance results at the London 2012 Olympics, to determine the reasons for below medal target performance and identify key areas for improvement for inclusion in British Swimming's strategy for Rio and beyond."
The results of the review are expected by the end of October.