Marco Loughran misses out on World Championship spot
Last updated on .From the section Swimming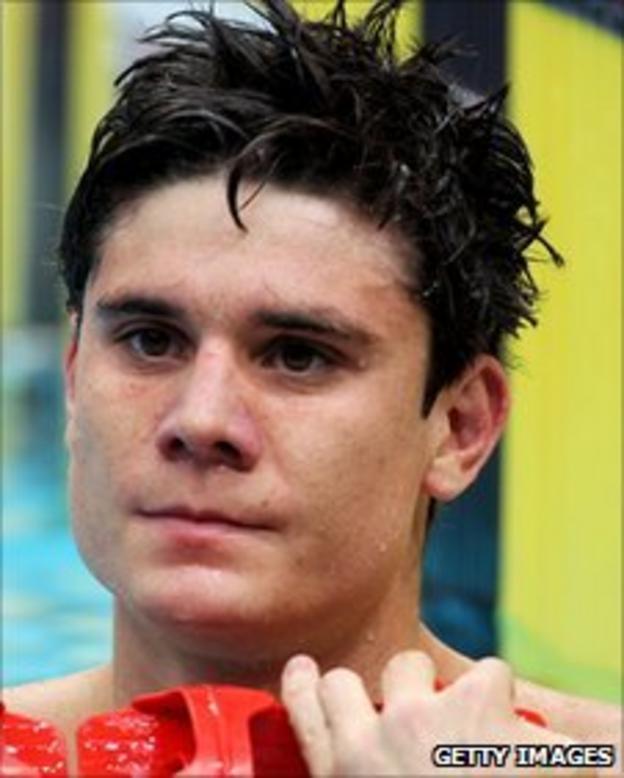 Marco Loughran missed out on World Championship qualification as the Welsh swimmer was beaten into second at the National Championships in Sheffield.
Chris Walker-Hebborn announced his return to form with a season's best time in the 200m backstroke final to beat 22-year-old Loughran by a second.
Walker-Hebborn will join James Goddard as Britain's 200m backstroke hopes at next month's Worlds in Shanghai.
And Georgia Davies won the women's 50m backstroke title in a new Welsh record.
The Swansea swimmer made up for her frustration at missing Tuesday's 100m backstroke final by lowering the national mark to 27.96 seconds as she won by almost a second from Ekaterina Avramova.
The 20-year-old's win in Sheffield moved her to third in the world as the 2010 Commonwealth 50m backstroke bronze medallist added the national crown to the British Championship gold she won in Manchester in March.
But Davies does not qualify for China because the 50m backstroke is not an Olympic event so World Championship spots for that race are filled by swimmers who qualified for Team GB in Olympic events.
Loughran, who made his Welsh debut at the 2010 Commonwealth Games in Delhi, will not be in Shanghai either as he was dominated in the 200m backstroke final by Walker-Hebborn.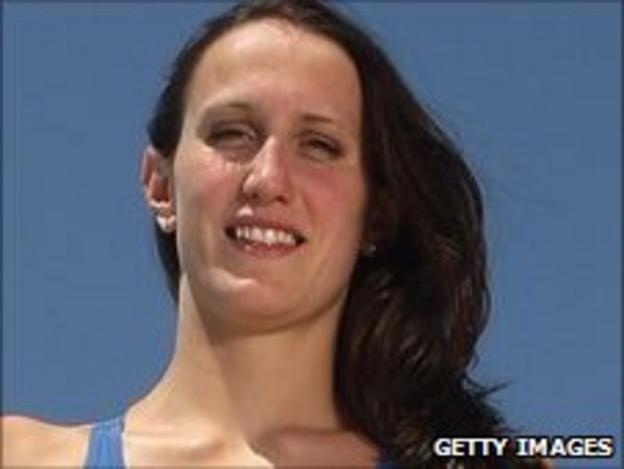 Fastest-qualifier Loughran had to win in Sheffield in a time of one minute, 59.72 seconds or better but while he was inside the time by a minute, he was pipped by Walker-Hebborn's superb swim.
"I've done what I needed to do and it feels very good," Walker-Hebborn said. "Everything has been going really well and it felt that way in the race.
"I had to go out hard as there was quality in that field," said Walker-Hebborn.
"But managed to keep it going right to the wall as I knew they'd come after me. I wanted the make the team so badly and it hurt a lot but the way I feel now is worth it."
Welsh swimmers Thomas Greenfield and Alfie Howes also impressed in the 200m freestyle won by Scotland's Robert Renwick.
Cardiff swimmer Greenfield finished just 0.15 seconds outside a podium place in fifth while Swansea rival Howes finished last, almost three-and-a-half seconds slower than Renwick.