Jemma Lowe secures place for Shanghai
Last updated on .From the section Swimming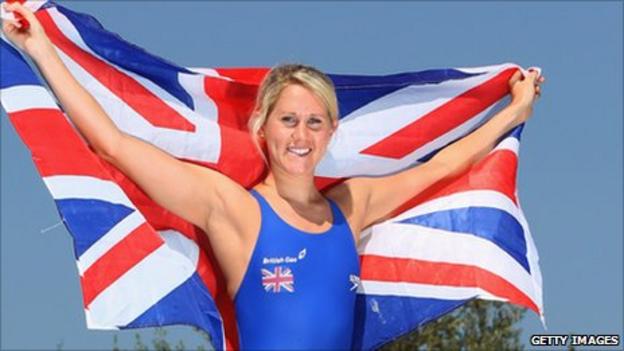 Welsh swimmer Jemma Lowe sealed her Great Britain place for July's World Championships with victory at the National Championships in Sheffield.
The 21-year-old pipped Fran Halsall by 0.01 seconds in the 100m butterfly, setting a new Welsh record of 57.43.
Lowe takes the second GB butterfly spot in Shanghai alongside Melbourne-based Ellen Gandy, who qualified in March.
"I'm so surprised that I managed to win, I normally lose out in close races, I'm just very happy," Lowe said.
"I'm just really happy with the time because I haven't PB'd [personal best] in three years, it's such a good feeling.
"I've always preferred the 100 [rather than the 200m] I think just because it's the shorter event - I don't think anyone likes 200 'fly, it's a very hard event.
"Hopefully in Shanghai I'll maybe do more PBs and maybe get on the podium."
The World Championships take place in Shanghai, China, from 16-31 July.