Guernsey's Island Games swimming team announced
Last updated on .From the section Swimming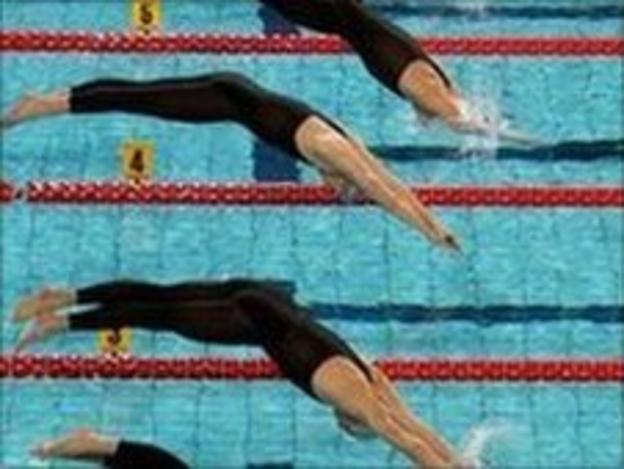 Guernsey's Amateur Swimming Association has unveiled the 20 swimmers who will represent the island at the 2011 Island Games on the Isle of Wight in June.
Brian Allen, president of Guernsey's Amateur Swimming said: "It was not an easy task at all - we've had many meetings about selection.
"There are some disappointed swimmers who have tried for two years."
He continued: "For those that were selected training carries on all the way through now."
Guernsey won 24 medals in the pool at the 2009 Island Games in Aland.
Women: Casey Lee (26), Heather Chapman (19), Victoria Parfit (18) Lottie Parfit (16) Nicole Hewlett (15), Alicia Munro (16), Kristina Neves (14)
Men: Ian Hubert (28), Ross Yates (28), Ian Powell (26), Ben Lowndes (25), Tom Hollingsworth (23), Jeremy Osborne (21), James Jurkiewicz (20), Matthew Girard (20), Joshua Lewis (18), Stewart Hume (19), Luke Belton (17), Luke Winberg (15) Miles Munro (15)