Guernsey's Chris Simpson to miss rest of season after hip surgery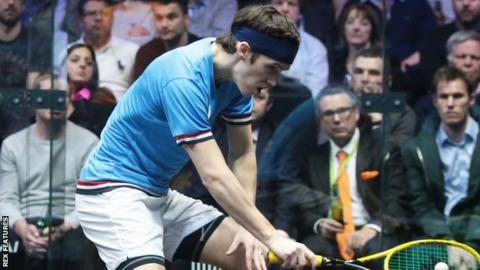 World number 25 Chris Simpson will miss the rest of the season after having surgery on a hip injury.
The 29-year-old from Guernsey, ranked fourth in England, had been targeting a place in the sport's top 16 this year.
He has won more than 200 matches as a professional player, and reached the final of the Nantes Open in France in September.
"My season has unfortunately come to a premature end," Simpson said in a statement on Twitter.
"I'm up and about today, and determined to make a full recovery."