Jersey to host squash European Team Championships division three event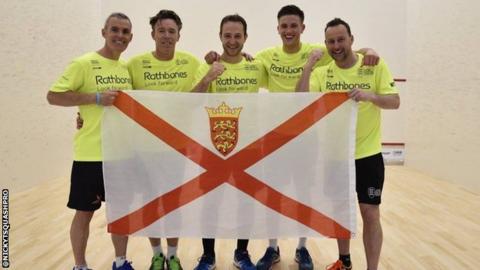 Jersey is to host part of squash's European Team Championships for the first time.
The island, which has only been an international nation in the sport since January 2015, will host the division three tournament from 4-7 April 2017.
Jersey finished third this year, having come fifth on their debut in 2015
"This is fantastic for Jersey and fantastic for our squash community," Jersey director of squash, Nick Taylor, told BBC Radio Jersey.
Portugal, Sweden and Israel will be among the nations competing in Jersey.
"We had a delegate over who looked at the facilities and was very impressed with the club," Taylor added.
"It's great that we've been accepted, we just need to deliver a world-class event now.
"Last year there were players within the top 100 in the world."