Madeline Perry says motivation was a factor in her retirement
Last updated on .From the section Squash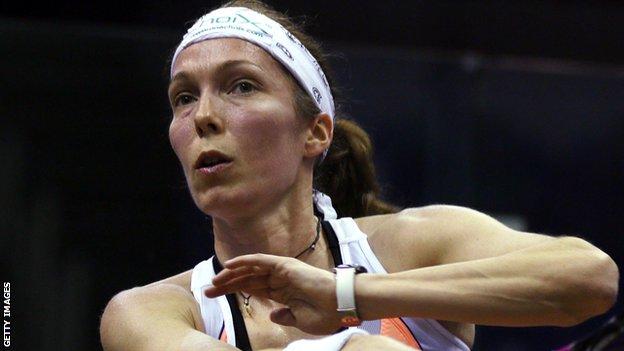 Northern Ireland squash star Madeline Perry says a struggle for motivation was a factor in her decision to retire.
"I realised I wasn't feeling just as motivated as I had been at some of the tournaments," said the Banbridge woman.
"Where I noticed it most was on the court. I didn't have that 100% desire and that felt strange for me."
The former world number three clinched her latest national open title by defeating Guyana's Nicolette Fernandes at Fitzwilliam in April.
"I thought the Irish Open in Dublin would be a perfect end to my career and in an ideal world I could win that event in front of my family and friends who have been there to support me over the years.
"Thankfully it worked out that way and it was a great occasion.
"I had been thinking about calling it a day for months and months, maybe all year. I was getting a bit older and knew it all had to come to an end.
"Over the years you can't be consistently motivated and you do have ups and downs. I had events where I didn't feel great, especially this year.
"I've always been such a tough competitor and at two games all I'd be playing those big points so well in the fifth set, but that wasn't there anymore."
The County Down woman, who won the Australian Open in 2010, added that training had also become more of a chore than in previous years.
"Training wise, I had to force myself to the gym, I might take an afternoon off where I had never done that before and it made me feel so guilty if I missed one session in the week. It didn't feel right."