Olympics would change face of squash, says Daryl Selby
Last updated on .From the section Squash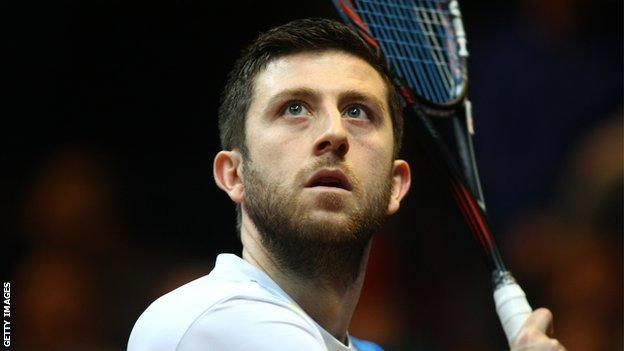 World number 14 Daryl Selby is hoping England's can be followed up with the sport being accepted onto the 2020 Olympic programme.
is being considered by the International Olympic Committee.
"It would change the face of the sport," Selby told BBC Essex.
"Olympic status would give us so much more in terms of grass roots development and media coverage."
The final decision on which sport will take the one available spot for 2020 will be made in September after the numbers were whittled down from eight to three in May.
Squash has made a concerted effort to modernise and attract a new audience, introducing all-glass courts, under-court lighting and increased television coverage.
And the sport made headlines in England last weekend when the nation beat Egypt in the World Men's Team Championship final in France to become world champions.
After failed attempts to feature at London 2012 and Rio 2016, Chelmsford's Selby is optimistic squash can make the programme in seven years' time.
"We've got through the first stage which is obviously promising," said the 30-year-old former British champion.
"We've had a lot of heartbreak in trying to get into the Olympics. We'll keep our fingers crossed for September."
Selby was England's most prolific player at the weekend, winning all six of his matches in France and dropping just one game along the way.
"People who play squash at home can proudly say we are the best nation in the world now," he said.
"We're men's world champions, which is a great thing to be able to say."