Sports Personality of the Year: Tyson Fury to remain on shortlist
Last updated on .From the section Sports Personality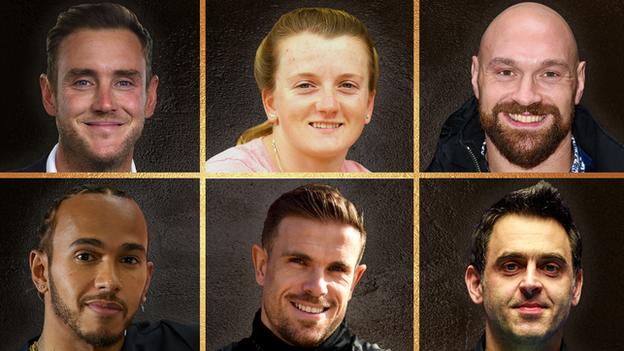 World heavyweight boxing champion Tyson Fury is to remain on this year's Sports Personality of the Year award shortlist, says the BBC.
On Wednesday, he posted a video on his social media accounts asking for the BBC to "please take me off your list".
But a BBC spokesperson said Fury would remain on the list because it is decided by an independent panel.
"The shortlist is decided by an independent expert panel who choose contenders based on their sporting achievement in a given year," said the BBC.
"On this basis Tyson Fury will remain on the list for Spoty 2020.
"As always the winner will be decided by the public voting during the live show and it is of course up to Tyson if he chooses to participate in the show."
Fury had said that he was "the people's champion and have no need for verification or any awards".
"I know who I am and what I've done in the sport. I have the love of the people which means more to me than all the awards in the world," he added.
Fury, who beat American Deontay Wilder to win the WBC title in February, was shortlisted alongside England cricketer Stuart Broad, record-breaking jockey Hollie Doyle, Formula 1 world champion Lewis Hamilton, Liverpool and England footballer Jordan Henderson and snooker world champion Ronnie O'Sullivan.
Sports Personality of the Year 2020 will be shown on BBC One. The programme is being broadcast live from Media City in Salford.