Elise Christie: BBC Sports Personality 2017 contender
Last updated on .From the section Sports Personality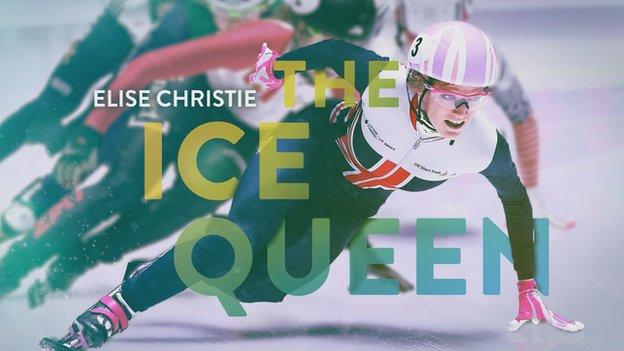 BBC Sports Personality of the Year 2017
Date:
Sunday, 17 December
Time:
18:45 GMT
Venue:
Echo Arena, Liverpool
Coverage:
BBC One, Radio 5 live, BBC Sport website
We are showcasing each of the 12 contenders in the run-up to the Sports Personality of the Year award on 17 December. Today - Elise Christie.
Age: 27 Sport: Speed skating
Year in a nutshell
Recovered from a difficult 2014 Winter Olympics to become triple world champion..
Christie took the 1,000m, 1500m and overall titles at the World Short Track Speed Skating Championships in Rotterdam, and won bronze in the 3,000m.
The Scot - named Sunday Times Sportswoman of the Year - also won a World Cup event in South Korea as she bounced back from being penalised in all three of her events at Sochi 2014.
Former figure skating champion Jayne Torvill, who won the 1984 BBC Sports Personality award with Christopher Dean, on Christie:
"It's been a long time since someone from the ice has been nominated for Sports Personality. It's fantastic that Elise could win three gold medals at the world championships. What a very talented young lady.
"It shows a lot of strength to come back from such a disappointment at the previous Olympics. It shows how strong she is, never mind physically but mentally.
"For Elise going into an Olympics as a world champion, she will be the one to watch. Hopefully she can do it again."
How did she get here?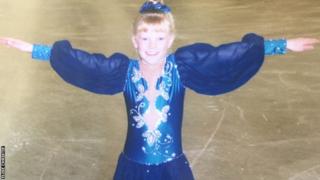 Dancing on ice: Christie started out as a figure skater before moving to a faster form of skating 1/5
Took up figure skating aged seven and gradually progressed onto speed skating, earning a place in the British team at 15.
She made her Winter Olympics debut at the 2010 Games in Vancouver, with a best finish of 11th, and is targeting medals next year in Pyeongchang after the disappointments of Sochi.
Christie had nine world championship medals before her golden treble this year and is a 10-time European champion.
She broke the 500m world record in Salt Lake City in November 2016 with a time of 42.335 seconds - covering nearly 12 metres per second on the ice.
What she said: "I thought about quitting a few times and I wanted to change sports. I just cannot believe I turned it all around."
What you say
Elaine Hynd: Elise Christie will get my vote. A true star who acted with decorum despite awful treatment by the judges at Sochi.
Alistair A: Brilliant comeback - Sochi was a very hard watch at the time. Well done
Mister Cinnamon: Elise Christie has won two world titles plus overall gold this year - a first for a British/European woman.
Sports Personality record: First nomination. Figure skaters have won three times - John Curry (1976), Robin Cousins (1980), and Jayne Torvill and Christopher Dean (1984).
Get Inspired
Short-track speed skating is reported to burn almost 900 calories per hour, depending on the intensity of your skating.
Visit the Get Inspired website to find out more on how to get into skating.
This article was originally published on 8 December, 2017.