Chris Froome: BBC Sports Personality 2017 contender
Last updated on .From the section Sports Personality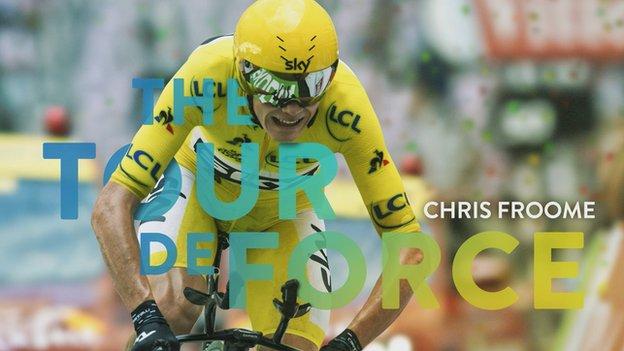 BBC Sports Personality of the Year 2017
Date:
Sunday, 17 December
Time:
18:45 GMT
Venue:
Echo Arena, Liverpool
Coverage:
BBC One, Radio 5 live, BBC Sport website
We are showcasing each of the 12 contenders in the run-up to the Sports Personality of the Year award on 17 December. Today - Chris Froome.
Year in a nutshell
Claimed a fourth Tour de France title and became the first Briton to triumph in the Vuelta a Espana.
Froome was just the third rider to win the Tour-Vuelta double in the same year, and the first to do so since the Spanish race was switched to follow the French one in 1995.
The Team Sky rider also won two bronze medals at the World Championships in September - in the individual and team time trials.
Former cycling champion Sir Chris Hoy, the 2008 Sports Personality of the year, on Froome:
"I can't think of anyone you would rate higher than him. He is the best of the best.
"There's so many variables in the Tour de France, so many things can go wrong. Therefore consistency at that level is super impressive. To win the Vuelta as well, it's a huge achievement what he's managed to do.
"He comes across as a genuine guy, focused on his sport, who doesn't seek the limelight, but has this desire to win, win, win."
How did he get here?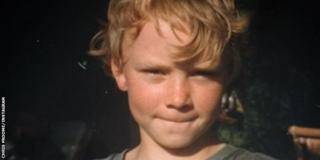 Froome progressed from cycling alongside wild animals on dusty roads as a child to become multiple Tour de France champion (1/5)
Born in Nairobi, to a British dad and a mum whose parents hail from Gloucestershire, he started out as a teenage mountain bike rider on the dust tracks of the Kenyan highlands.
He won a charity bike race aged 13 despite being knocked over by his mother, who was driving alongside.
Froome turned professional aged 22 and has overcome the exhausting parasitic disease bilharzia and an allergy to the latex in his cycling kit that causes his skin to erupt in red welts
As well as winning the Tour de France four times in the past five years, Froome's CV includes two Olympic bronze medals in the time trial.
What he said: "To win two Grand Tours like this is an amazing feeling and it's going to be hard to top."
What you say
Nick Glynne: Don't get hung up on the term "personality". It's a sporting achievement competition and the outstanding candidate is @chrisfroome. Fourth Tour followed by the Vuelta is an astonishing achievement.
Richard Kolk: Chris Froome should win this. To show the character and determination as he did in the Tour was phenomenal.
Kyle Taylor: Has to be Froome for me. The Tour and Vuelta in the same year is an incredible achievement.
Sports Personality record: 2015: 6th; 2013: 6th. Between 2008 and 2012, cycling had three of the five annual award winners.
Get Inspired
Cycling helps increase your cardiovascular fitness and muscle strength, while also reducing body-fat levels.
To find out more on how to get into cycling, visit the Get Inspired website.
This article was originally published on 7 December, 2017.