Alistair Brownlee: BBC Sports Personality 2016 contender
Last updated on .From the section Sports Personality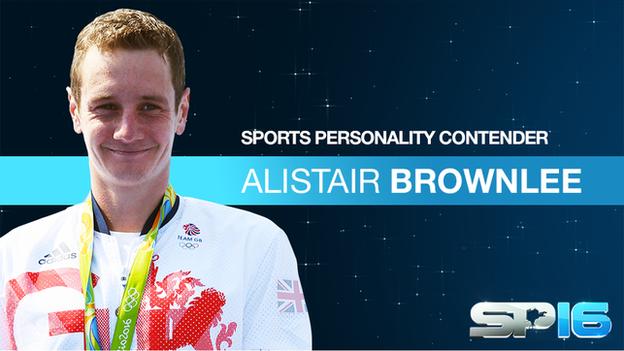 BBC Sports Personality of the Year 2016
Date:
Sunday, 18 December.
Venue:
Genting Arena, Birmingham.
Time:
18:40-21:00 GMT. Coverage: BBC One, Radio 5 live, BBC Sport website
We are showcasing each of the 16 contenders in the run-up to the Sports Personality of the Year award on 18 December. Today - Alistair Brownlee and Sophie Christiansen.
Alistair Brownlee - Age: 28 Sport: Triathlon
Year in a nutshell
Became the first man to retain the Olympic men's triathlon title, finishing ahead of brother Jonny, who claimed the silver.
The Yorkshireman later made headlines across the world when he selflessly helped his exhausted brother over the line ahead of him in a dramatic end to the Triathlon World Series in Mexico.
Alistair won two ITU World Triathlon Series events - in his home city of Leeds, and Stockholm.
How did he get here?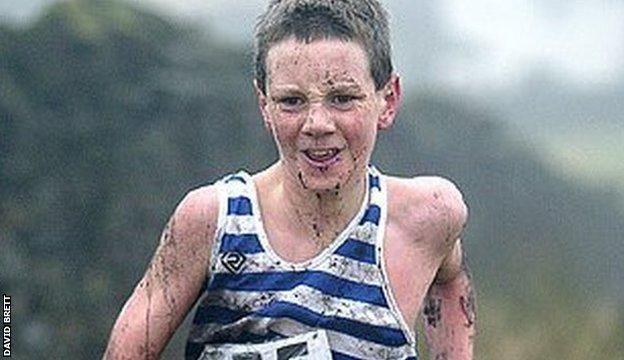 You could say it was in the blood as his father Keith was a keen runner, while mother Cathy was a county swimmer.
Brownlee swam from an early age, was allowed out of school to run in the hills at lunchtimes and finished second in the Junior English Cross Country Championships.
He competed in his first triathlon at the age of 11 and decided to concentrate on the gruelling sport which, at elite level, sees a 1.5km swim followed by a 40km bike ride, finished off with a 10km run.
After winning the world title at junior and under-23 level, he led aged 20 at the 2008 Beijing Olympics before finishing 12th.
He became world champion twice before taking gold at London 2012 despite being injured for the first half of the year.
At Rio, with Jonny behind him, they became the first brothers to win gold and silver in the same event since Italian show jumpers Piero and Raimondo D'Inzeo in 1960.
What he said: "I'm going to forever remind me he owes me. I'm not that nice a brother."
What you said
Ian James-Bailey: "Congrats to all nominees but for me this is a no brainer. Alistair Brownlee should win this purely for selfless sportsmanship."
TigerBlade: "The moment he carried his brother over the line was the sporting moment of the year for me."
Fraser Posford: "Helping Jonny finish the world series final when he had severe heat exhaustion/dehydration was an amazing act of sportsmanship and brotherly love."
Sports Personality record: First triathlete to be nominated for the award.
Get Inspired
Triathlon is a great way to get fit and you can devise your own - cycle to the pool, swim, then run when you get home.
Visit the Get Inspired website to find out more on how to get into triathlon.