Leicester Speedway: Sheffield promoter Damien Bates takes over at Lions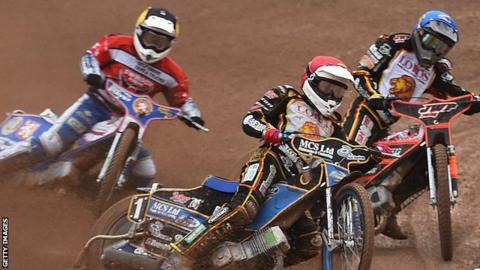 Leicester Lions Speedway have been bought by Sheffield Tigers promoter Damien Bates.
Bates, who has been Tigers promoter for three years, has taken full control of the Lions and will work alongside co-promoter David Darcy.
Bates said: "We're only weeks away from the new season and so our main priority is to quickly form a team.
"We have opened talks with several riders and should be in a position to announce the first signings any day."
Lions endured a miserable season last time out and finished bottom of the Elite League table.
But Bates said he hoped the club's financial difficulties were a thing of the past.
"I am aware that Leicester went through a difficult trading period last season," he said.
"And I will be doing everything possible to ensure that the club is placed on a sound financial footing that secures the future of Leicester Speedway for years to come."