Leicester Lions: David Darcy confident speedway has future in Leicester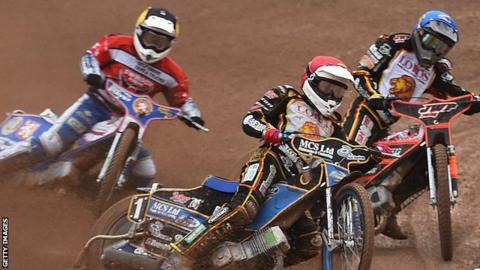 Leicester Lions will "definitely" be competing in 2017 despite their current financial problems, according to co-promoter David Darcy.
Darcy said riders have not been paid for "quite a while" and the Elite League club postponed their final meeting of 2016 on Saturday.
But he told BBC Radio Leicester: "I can assure all Leicester fans that speedway will be raced at Leicester next season.
"We will be in the Elite League next season without any doubt."
Lions finished bottom of the league table following a miserable season on and off the track, but Darcy is confident of a fresh start, with further details to emerge after the club's Annual General Meeting on 1 November.
"Another sponsor will come on board and there could be a new promotion team involved," Darcy added.
"There are things in the pipeline that I can't talk about before the AGM.
"We have had financial problems but speedway will definitely be running at Leicester next season."