Eastbourne Eagles: Elite League club seek new promoter
Last updated on .From the section Speedway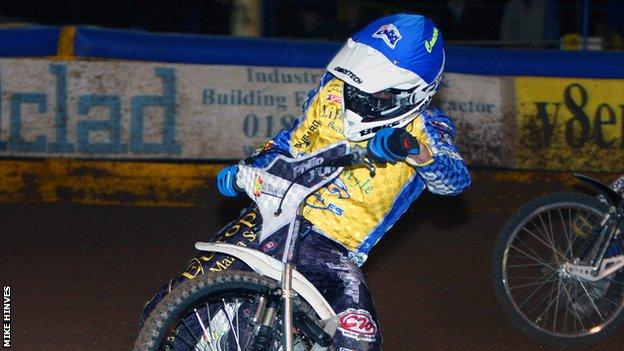 Sussex speedway outfit Eastbourne Eagles are looking for a new promoter to take over the Elite League club.
The current promotion team of Bob Dugard, Trevor Geer and Mike Bellerby will disband at the end of this year.
Bellerby told BBC Sussex: "You don't know until you try and that is why we have put out this announcement.
"It gives time for a new person or persons to come forward. If no-one does we will have to sit down in a month and consider what the next step is."
He added: "We are hoping someone will come forward who can re-launch the sport, perhaps have new ideas about how they want to do the promotion and build on the work we have put in over the last four or five years."
Bellerby became co-promoter at Arlington Stadium ahead of the 2010 season.
"I gave notice at the end of April that I wouldn't be able to carry on next season because of other commitments," he said.
"Bob Dugard is 72 and has had some health problems, including major heart surgery. He is looking to reduce his commitments.
"A lot of effort has gone in this season and it has been disappointing in terms of the crowd attendances. Based on current attendances, we are predicting a large loss for this season."
If a new promoter is not found the Eagles may ask the British Speedway Promoters' Association to put their licence on hold for a year.