Plymouth Devils captain Cory Gathercole aims for Ipswich win
Last updated on .From the section Speedway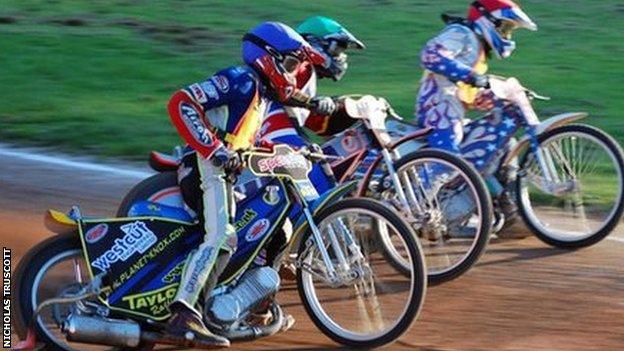 Plymouth Devils captain Cory Gathercole is confident his side can get a result at Ipswich in Thursday night's League Cup clash.
Gathercole was a member of last season's Devils team that failed to win a single match away from home.
"It will be a tough match at Ipswich, but they are all going to be difficult on the road," he said.
"We have some experienced riders in our side and we will be going to Ipswich in confident mood."
Devils opened their campaign last weekend with a 95-86 aggregate defeat to title favourites Somerset Rebels and will look forward to meeting up with former Plymouth number one Ben Barker at Ipswich.