Speedway: Leicester Lions to make Elite League bid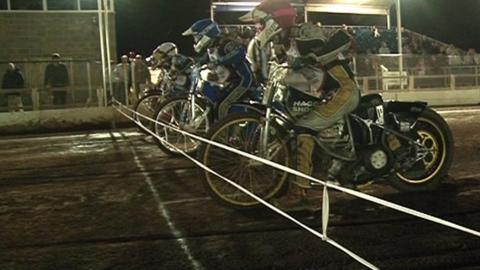 Leicester Lions have confirmed they will be applying for a licence to compete in the Elite League competition from the 2013 season.
The Lions made the play-offs in their second season back in speedway after a 28-year-absence from the sport.
"We will make an application over the next couple of weeks," co-promoter David Hemsley told BBC Radio Leicester.
"In terms of the facilities, health and safety and hosting live television meetings, we tick all of those boxes."
He added: "There are other issues associated with television coverage and the like which the other promoters who are currently operating within the Elite League can consider that the entrance of an additional team might impact upon.
"That might be an issue and I'm sure there are others that don't spring to mind at the moment."
While Hemsley is confident the set-up is right at Beaumont Park, one area of the club that may require some overhaul is the rider roster.
"I wouldn't take the club there unless I felt the product is right," Hemsley added.
"If our application is accepted, I will make sure we move heaven and earth to ensure our product is right and of the highest standard.
"Most speedway supporters will be expecting and looking down our team sheet and waiting to see what big names will be coming to the club and we'll be committed to that."