Kyren Wilson beats David Gilbert to win dramatic German Masters final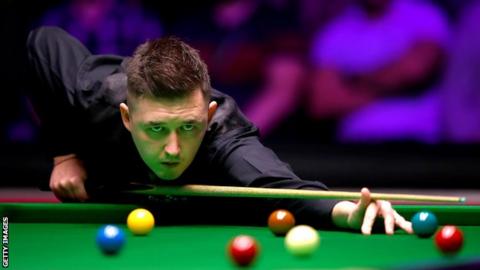 Kyren Wilson produced a brilliant fightback to claim a third ranking title with a 9-7 victory over fellow Englishman David Gilbert in the final of the German Masters.
Wilson led 5-3 following the afternoon session at the Tempodrom in Berlin, but lost the first four frames of the evening session.
But the 27-year-old won four frames in succession to claim the £80,000 prize.
"I felt like I had to have some luck, which I did have," he said.
"Dave was fantastic after the interval, he came out all guns blazing. I was a bit lucky today but I feel Dave's first title is definitely coming."
Sign up to My Sport to follow snooker news on the BBC app.