Stephen Lee: Banned snooker player denies charge of working illegally in Hong Kong
By Andrew Mullen
BBC Sport
Last updated on .From the section Snooker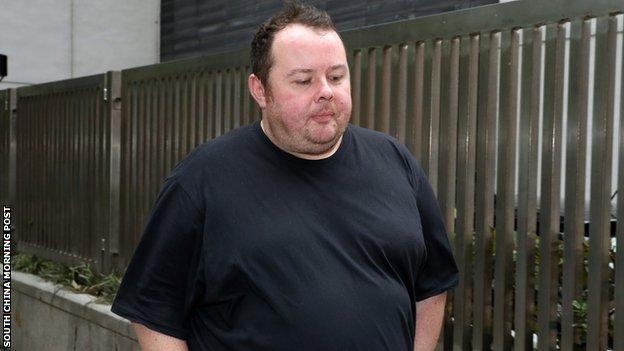 Banned snooker player Stephen Lee must stay in Hong Kong until June to fight a charge of working illegally in the former British colony.
Lee, 43, pleaded not guilty to breaching the conditions of his tourist visa after being charged with teaching snooker without a work permit.
The former world number five was banned for 12 years in 2013 after being found guilty of match-fixing charges.
He has had to surrender his passport after being bailed until trial in June.
If found guilty, he can expect a minimum three-month prison sentence.
Earlier this year, British band TTNG had charges over alleged visa offences dropped after they were held following a raid at a warehouse venue in May 2017.
Their case bears similarities to that of Lee, who was arrested with two others during an immigration raid on a billiards hall in the Jordan area of the city on 12 April, according to Hong Kong newspaper, the South China Morning Post.
Lee first appeared in court on 14 April to deny the charge.
He returned on 16 April, with the newspaper stating that when magistrate Winnie Lau Yee-wan asked what was the main issue of the case, Lee's lawyer replied: "Whether the defendant was employed."
The offence of breach of condition of stay carries a maximum fine of 50,000 Hong Kong dollars (£4,570) and two years in prison.

Latest chapter for Lee
Lee was banned from snooker for 12 years in 2013 after being found guilty of match-fixing charges.
The World Professional Billiards and Snooker Association described it at the time as "the worst case of snooker corruption we've seen".
Lee denied the allegations, which concerned seven games in 2008 and 2009, including a World Championship match.
His appeal against the ban was dismissed in July 2014 and he was forced to pay £75,000 in costs, having initially been made liable for £40,000.
In 2014, Lee was fined for failing to send his cue to a Facebook fan in Hong Kong after agreeing a sale of £1,600.
The Wiltshire player pleaded guilty to fraud at Swindon Magistrates' Court and was fined £110 and ordered to repay the £1,600.
In 2015, Lee said he had set up an academy in Shenzhen after revealing in 2014 he was living on benefits following his suspension.
His ban will end on 12 October, 2024, the date of his 50th birthday.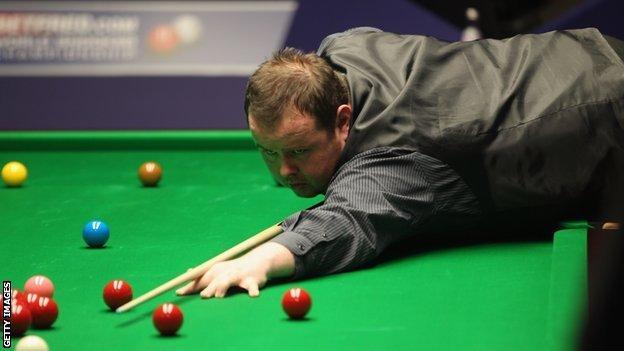 Analysis
Philip Swainston, a consultant solicitor at Hong Kong-based law firm Tanner De Witt, who advises on immigration and commercial crime cases
In Hong Kong, this type of offence is taken seriously to protect the jobs of local residents and the sentence is relatively strict compared to some other countries.
The definition of employment is wide. In one case, a defendant was seen loading boxes into the back of a lorry, but in the absence of any other evidence the court was not satisfied this constituted working.
Short term visas are regularly issued to cover things such as a professional sporting events but Mr Lee could be found to be in breach of his tourist visa if the court finds he was employed to teach snooker, play in exhibition matches, compete in competitions or to appear as a professional.