BBC Sport - Mark Allen beats Higgins in first round at Masters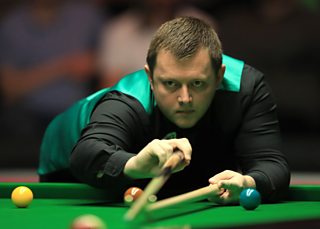 Allen beats Higgins in first round at Masters
Northern Ireland's Mark Allen is interviewed after his 6-5 win over two-time champion John Higgins at the Masters.
It was the third time Antrim man Allen had beaten former world champion Higgins at the London tournament.
"I was not at my best but I competed well," said the 30-year-old victor.
Get Inspired Activity Finder
Run by the BBC and partners
Find ways to get active near you: