Ben Woollaston: Leicester potter progresses at UK Championship after lengthy match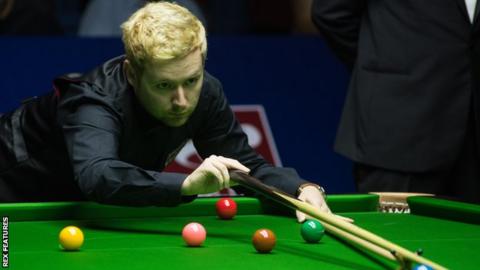 Ben Woollaston said he did not care how long it took to come through his first-round match in the UK Championship.
The Leicester potter, 29, edged a final-frame decider against Elliott Slessor to win 6-5.
The players had to return on Wednesday night with the match at 5-5 because the morning session had taken so long.
"That was my first time it happened to me," the world number 27 said. "I didn't know what to do and was hanging around all day.
"But honestly, I wouldn't have minded playing here 'til three in the morning if I had won."
Woollaston, who is already assured of £5,000 in prize money, plays Paul Davison in the second round at the weekend.