BBC Sport - UK Championship: Ronnie O'Sullivan win showed 'a legend in the making'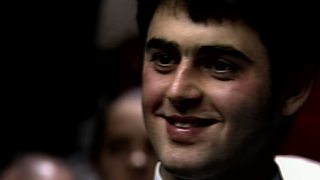 Ronnie at 17: A legend in the making
Having turned professional just a year earlier, Ronnie O'Sullivan won his first major ranking title in the 1993 UK Championship. Now 23 years and 27 titles later, he's the favourite to win again in 2016.
Watch the 2016 UK Snooker Championship across the BBC from Saturday 26 November.
Available to UK users only.